Understand the treatment with and without RECOVRR ActiveBooster wand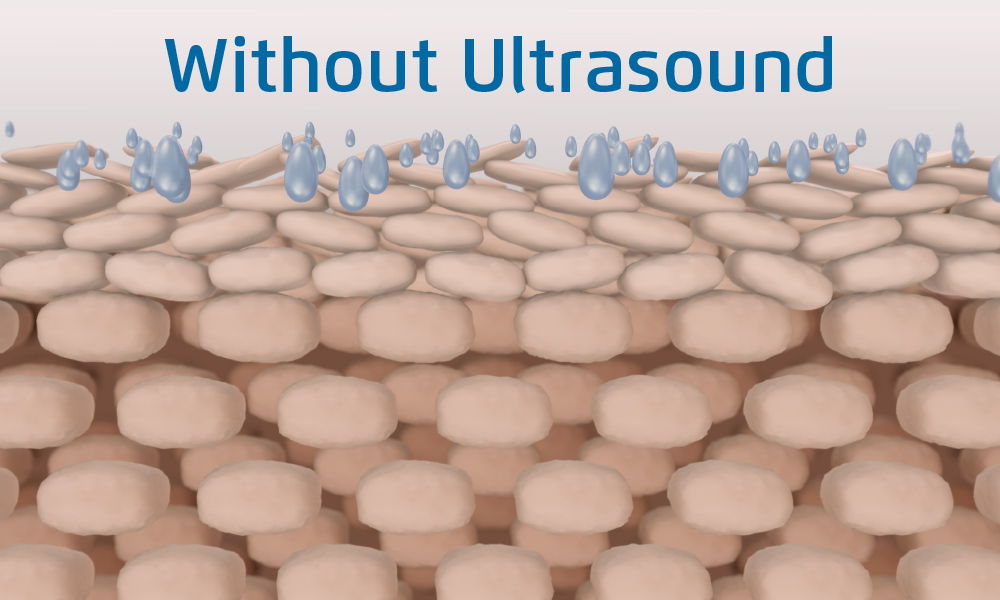 Without ActiveBooster Wand: ingredients remain on the top layer of your skin
Most Anti-Pain Gels only penetrate the top layer of your skin, however, the active ingredients are not absorbed for maximum results. RECOVRR ActiveBooster wand promotes absorption and enables the anti-inflammatory ingredients to achieve their full potential.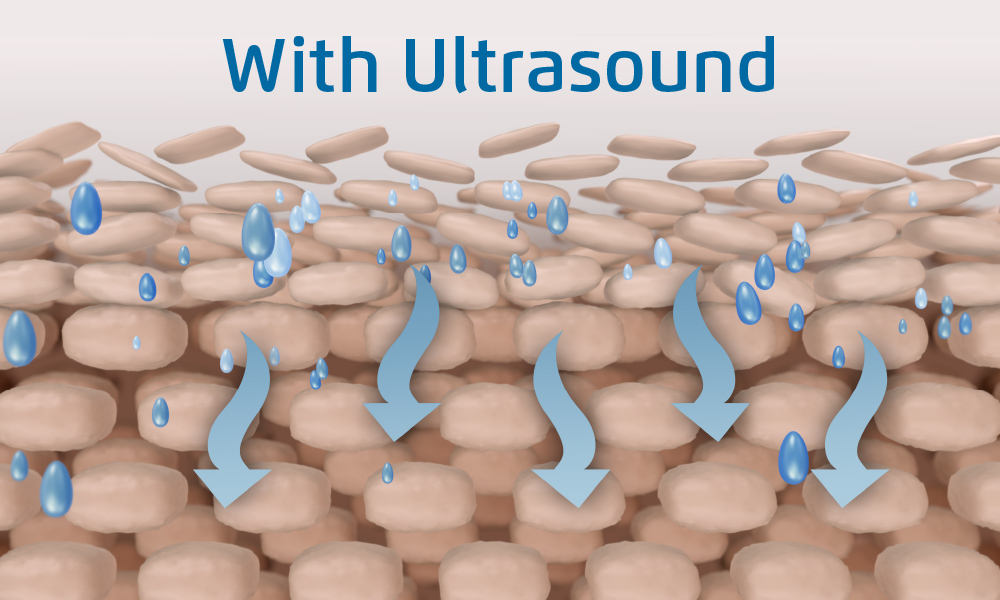 With ActiveBooster Wand: deeply infuse ingredients & stimulate regeneration
The benefits of RECOVRR ActiveBooster wand: infuses substances into the deepest layers of the tissue. Deep in the tissue and near the pain points, they achieve maximum pain relief and recovery results. Since the wand improves blood circulation and thus supplies more oxygen and nutrients, the regeneration of the tissue is stimulated.
How effective is Recovrr really?
Watch Sophie's emotional video on how Recovrr helps her live & work with hand pain
The RECOVRR system invigurates your life. Our user often get really emotional
opens pathways to deeper skin layers for 15-30 minutes
infuses active ingredients & nutrients deep into the tissue
increases blood flow and promotes self-healing
use as often as you want (e.g. daily for a few minutes)
works on any body part (neck & shoulders, hands & arms, legs & feet)
Promote regeneration and healing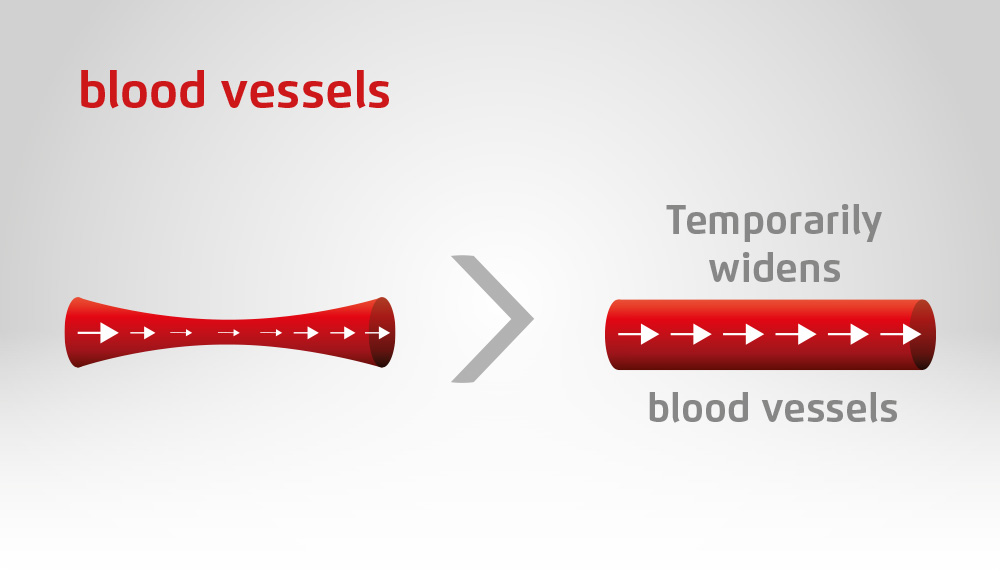 When Recovrr penetrates the tissue
blood flow increases for 15-30 minutes
open pathways into the skin for deep infusion
stimulates regeneration
regenerates the collagen and elastin fibers
Apply ActiveBooster wand to the skin as often as you want for a few minutes
One device – multiple applications
Additional value: Share with your family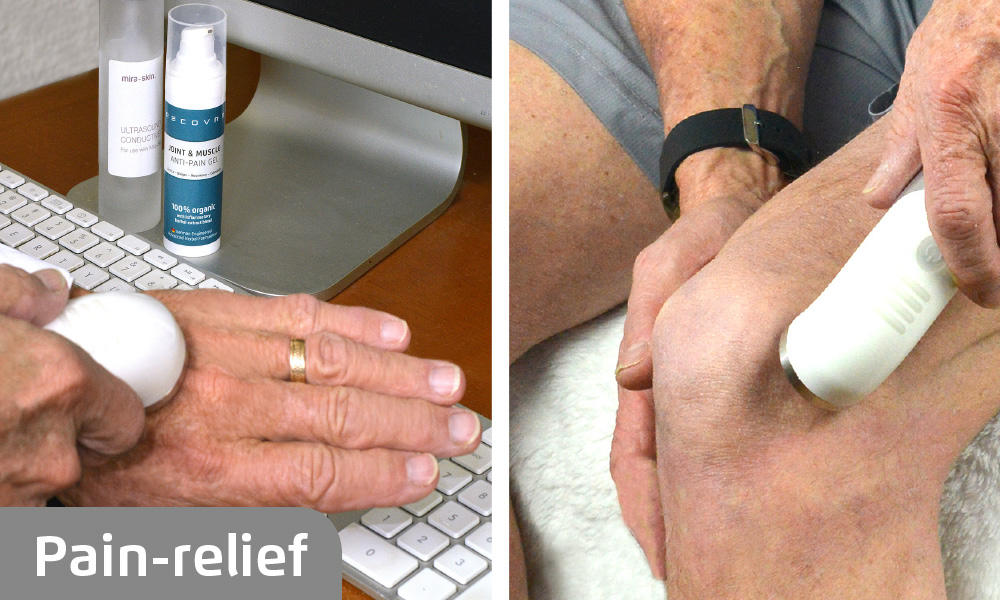 Reduce and recover from pain (e.g. with RECOVRR Anti-Pain Gel or third-party pain gels)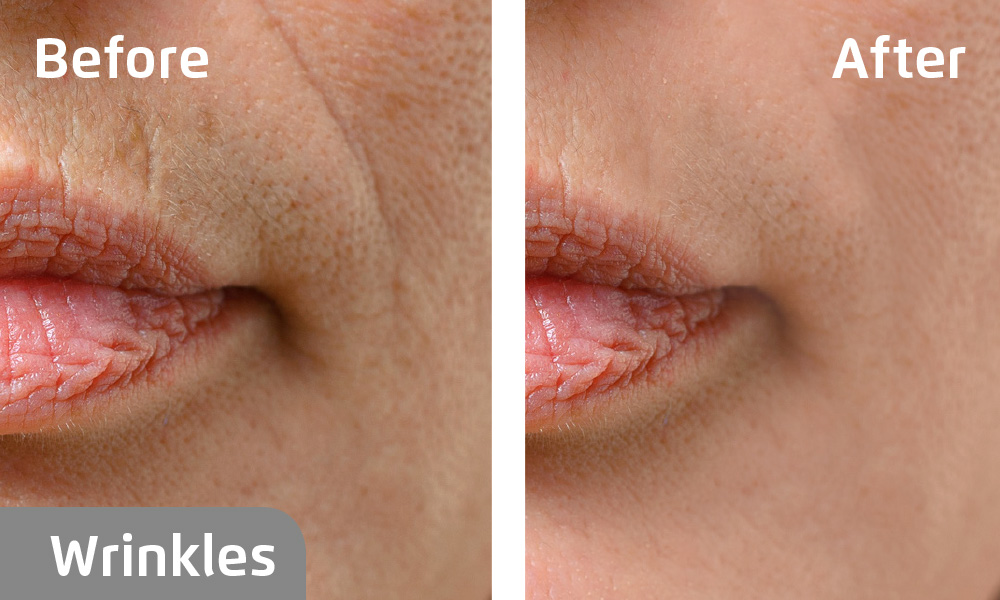 Plumping and smoothing wrinkles (e.g. with Mira-Skin Hyaluronic Serum)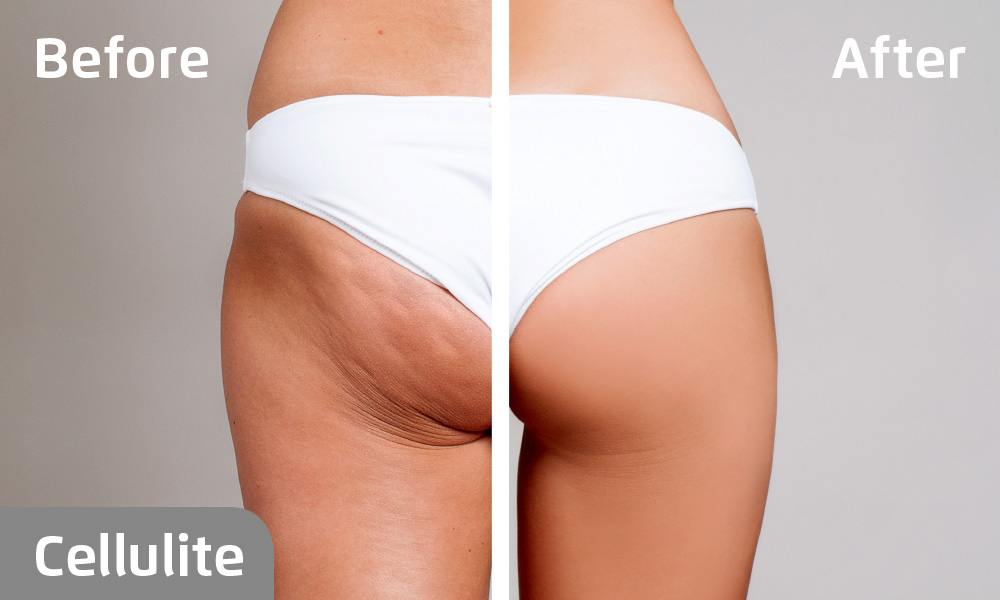 Anti-cellulite: skin tightening with third-party cosmetics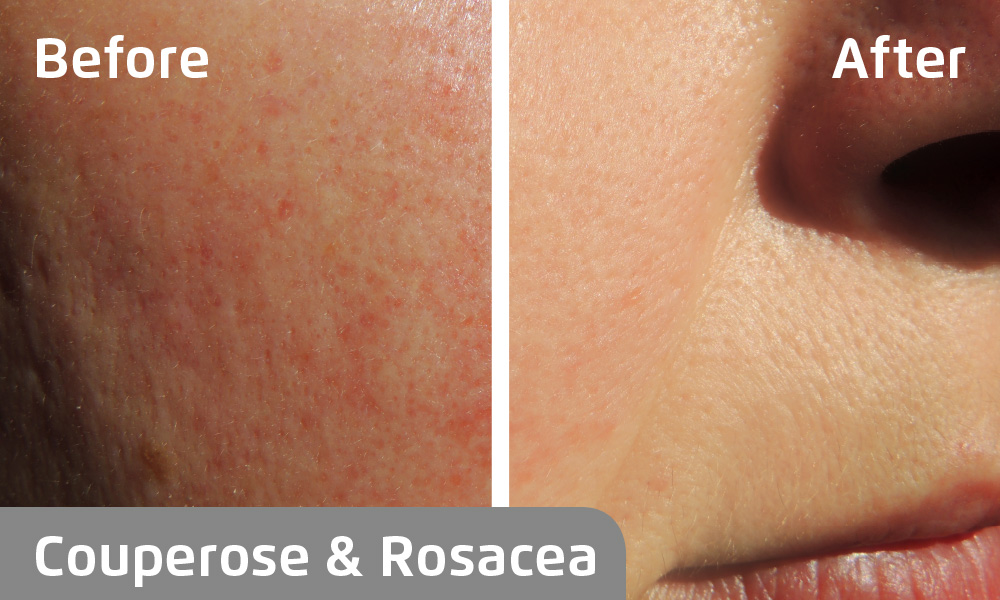 Couperose & Rosacea: Reduce vascular dilatation in the face with Mira-Skin hyaluronic serum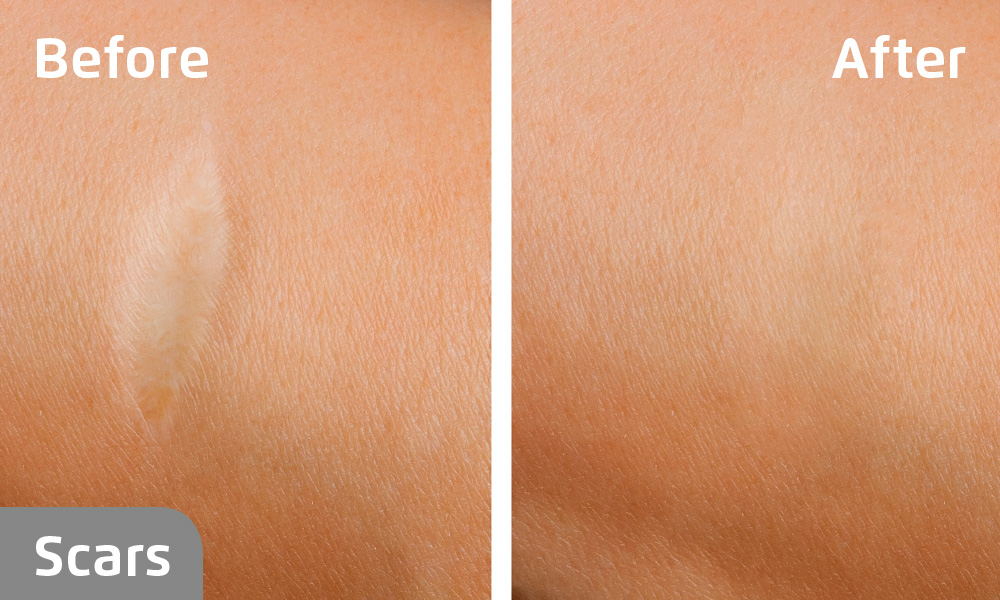 Scars become softer, smoother and more inconspicuous with Mira-Skin hyaluronic serum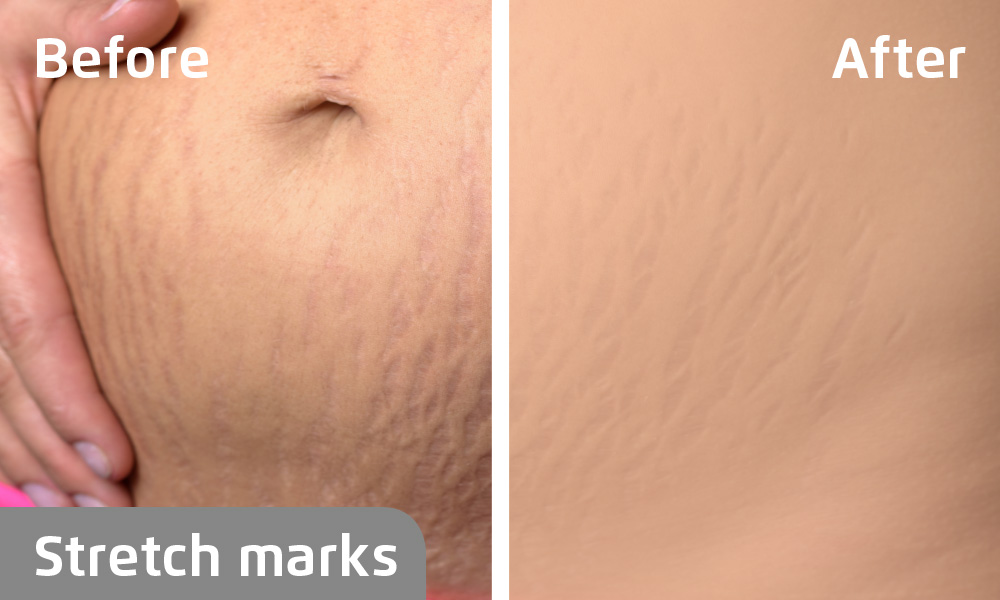 RECOVRR regenerates the connection of fibers in the skin tissue to smooth and reduce stretch marks
Deep infusion is the secret to pain reduction and faster regeneration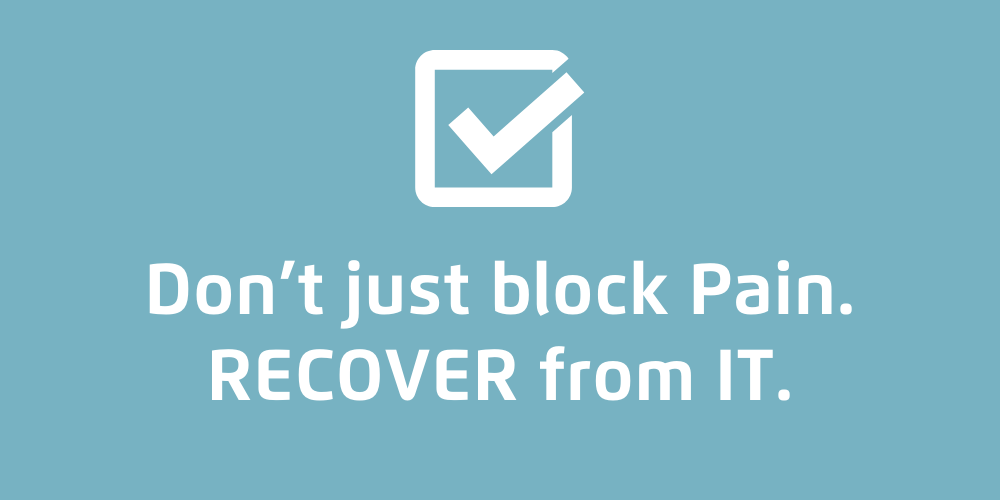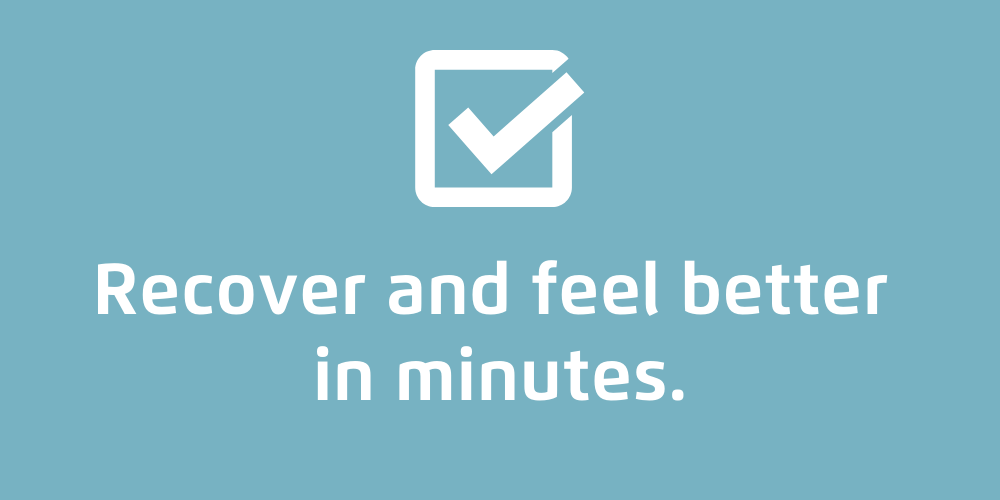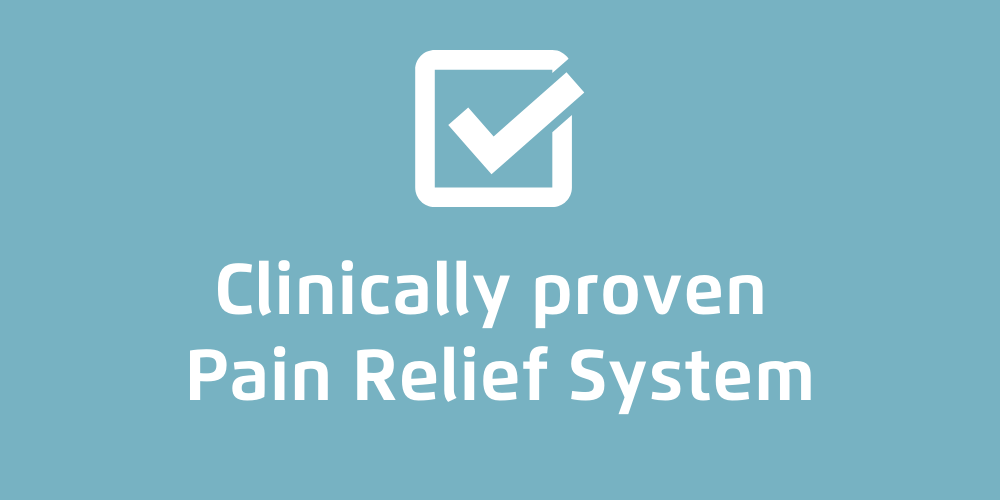 RECOVRR Starter Kit and refills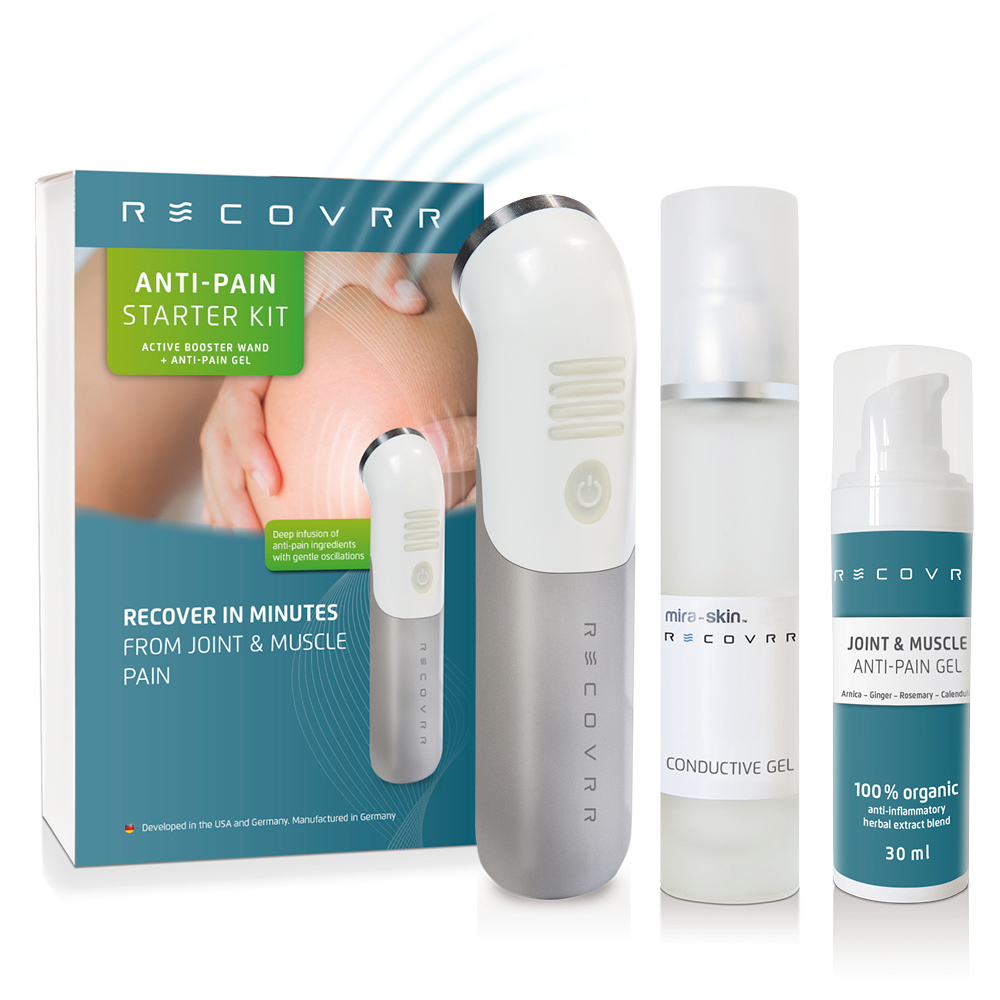 RECOVRR Anti-Pain Starter Kit
View & Buy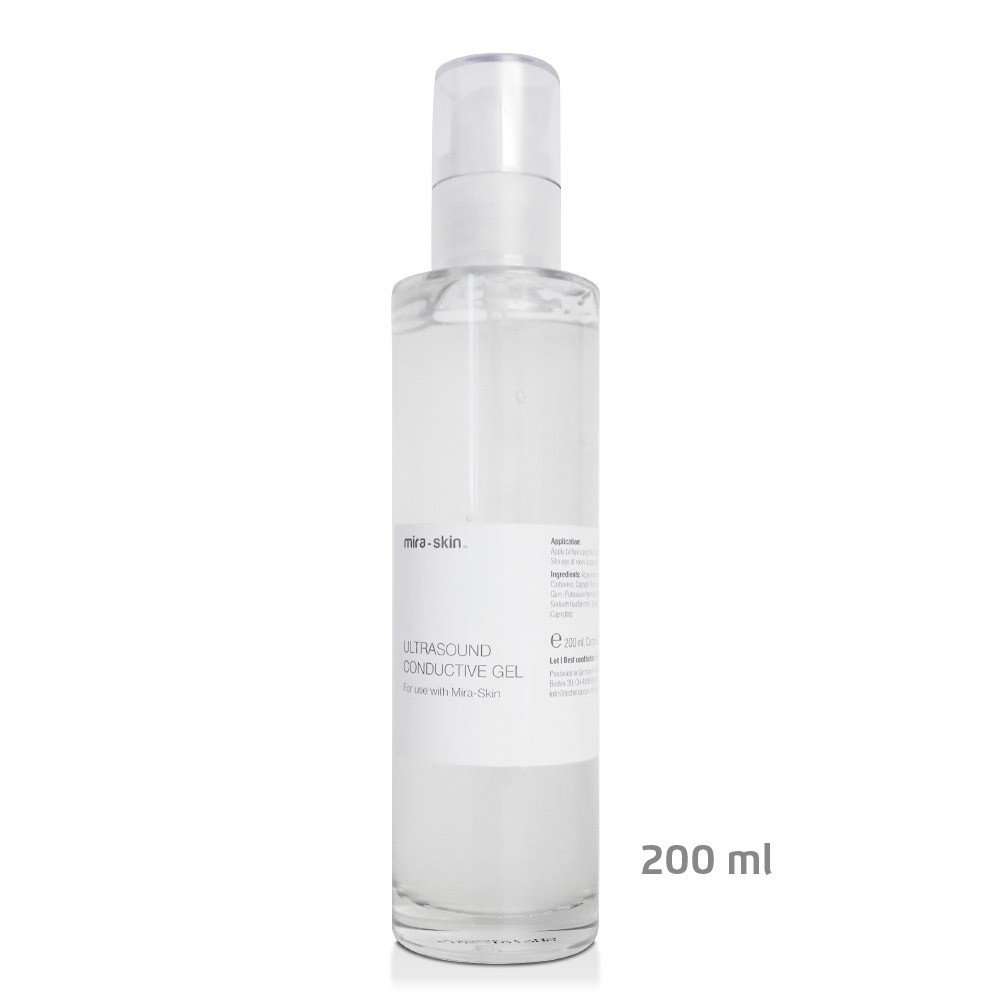 RECOVRR Conductive Gel
View & Buy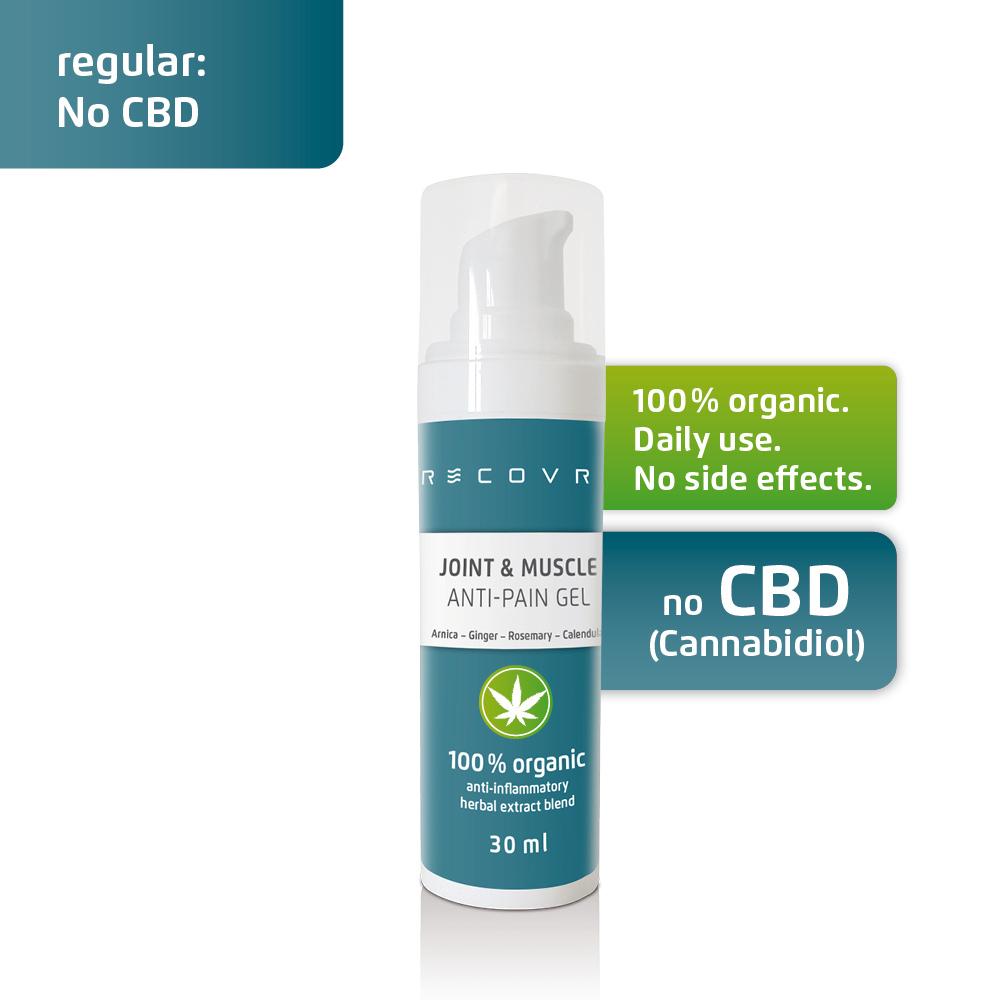 RECOVRR Anti-Pain Gel all-natural
View & Buy