Description
Patented and proven technology manufactured since 2017.
Over 200,000 satisfied users in 30 countries.
The Mira-Pet Starter Kit includes:
The Mira-Pet Dog Toothbrush (with Mira-Pet CPU)
Dog Toothpaste (specially formulated for dogs and ultrasound)
USB charging cable
2-year warranty
Suitable for:
small dogs (above 3 lbs./1,3 kilos) and
medium-large dogs (over 20 lbs or 9 kilos)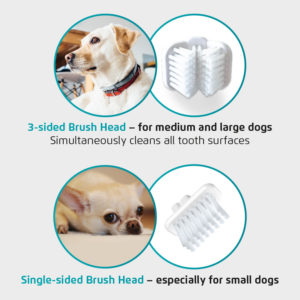 The Mira-Pet system is covered by a warranty of 2 years.
Developed and manufactured in Germany.
Also check out the human version (comes with a different toothpaste for humans)