Mira-Teeth: Highly effective against inflamed gums & tartar buildup



Why Mira-Teeth Ultrasound is superior for teeth cleaning
Ultrasound removes plaque/tartar and destroys bacteria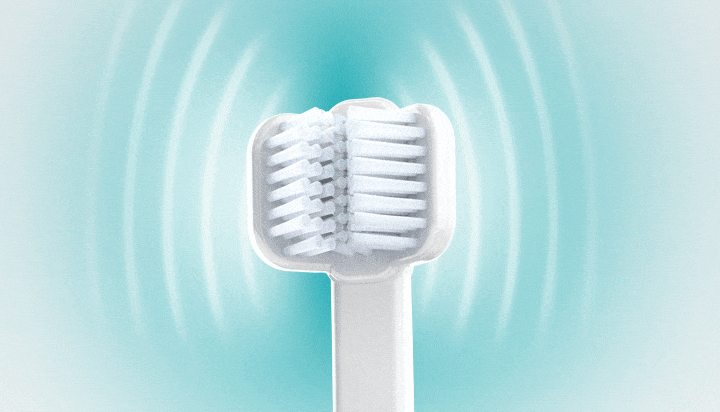 Cleans with 1 million oscillations per second
Gradually removes existing tartar
Cleans deep inside gum pockets
Destroys bacteria and germs
Improves blood circulation in gums
No rotating brush heads
Very gentle for enamel and gums
Mira-Teeth delivers cleaner teeth and healthier gums
Manufactured in Germany since 2017 • Patented technology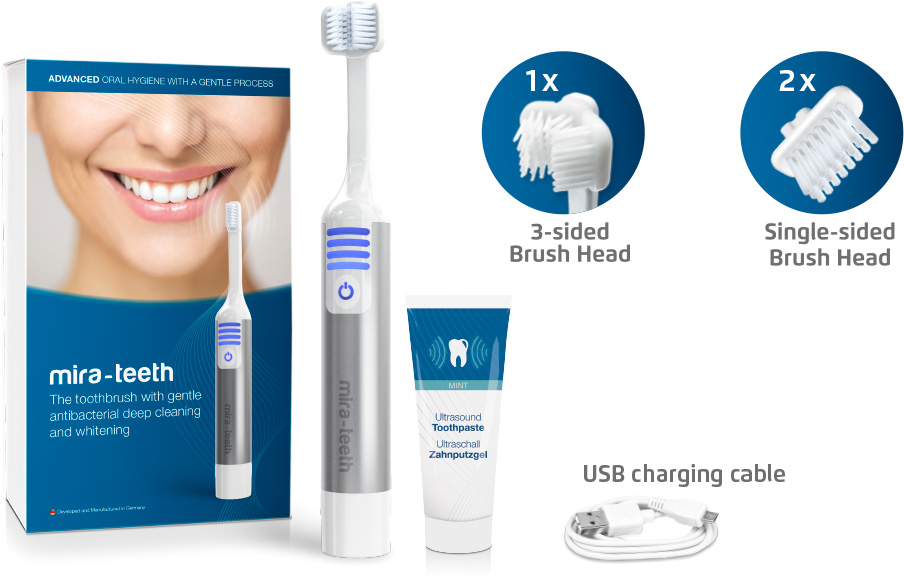 Mira-Teeth is superior:
Whitens teeth by reducing stains & discolorations
Reduces bad breath for up to 12 hours
Kills bacteria causing cavities, inflammation
Cleans teeth, gums and tongue
Effective in the narrowest interdental spaces
End of life battery replacement service
Customer Testimonials
I highly recommend it to everyone
"… after I started using the Mira-Teeth system, my dentist was surprised to see a significant difference in the amount of plaque build-up. (…) He also noticed no further recession in my gum line. Needless to say, he was very surprised. (..) I highly recommend it to everyone."
David Hochstadt, USA
Amazing feeling
"My feeling after using the Mira-Teeth for the first time was unique, indescribable. It was absolutely amazing."
Ananda Gekeler
Significant reduction in gum inflammation
"The patients have shown a significant reduction in gingivitis and also a significant reduction in pocket depths. (…) I recommend this brush especially for patients who have periodontal problems that include peri-implantitis …inflammation around implants… …because this brush provides added value to these patients."
Daniel Wagner, Dentist DDS
The antibacterial deep cleaning solution
Mira-Teeth technology:
Cleans faster & deeper than any other toothbrush
Reaches into interdental spaces and gum pockets
Plaque/tartar removal and prevents the new buildup
Promotes the self-healing process of gums
Developed and manufactured in Germany since 2017

Superior to your current toothbrush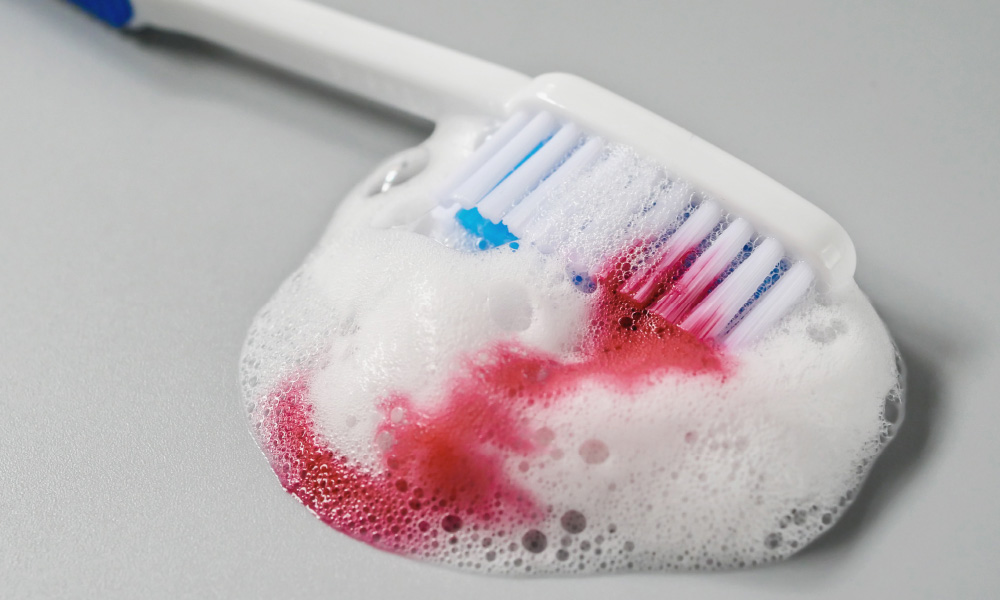 Quickly removes the cause of bleeding gums and inflammation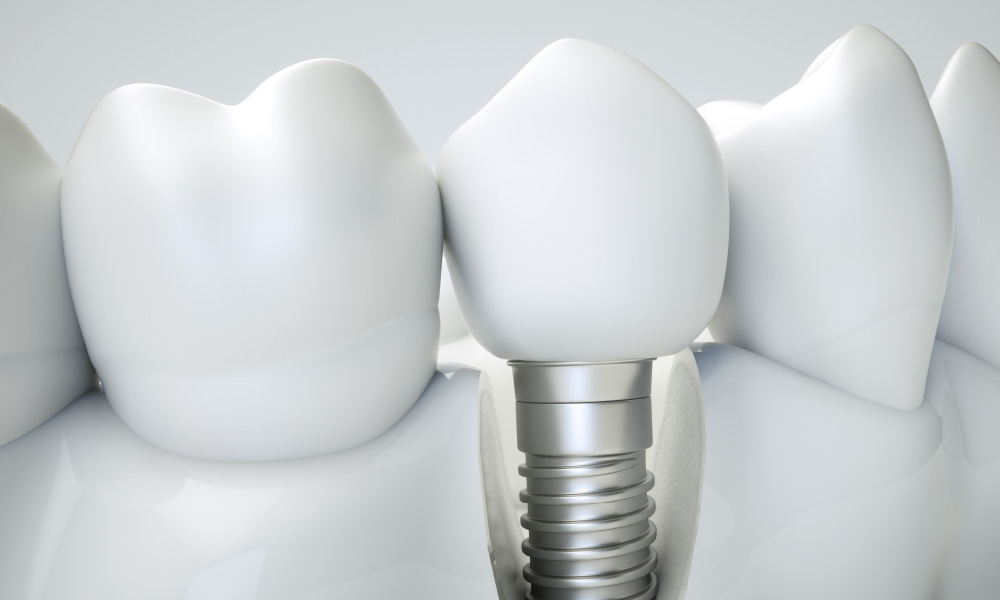 The best protection for implants (effective against Peri-Implantitis)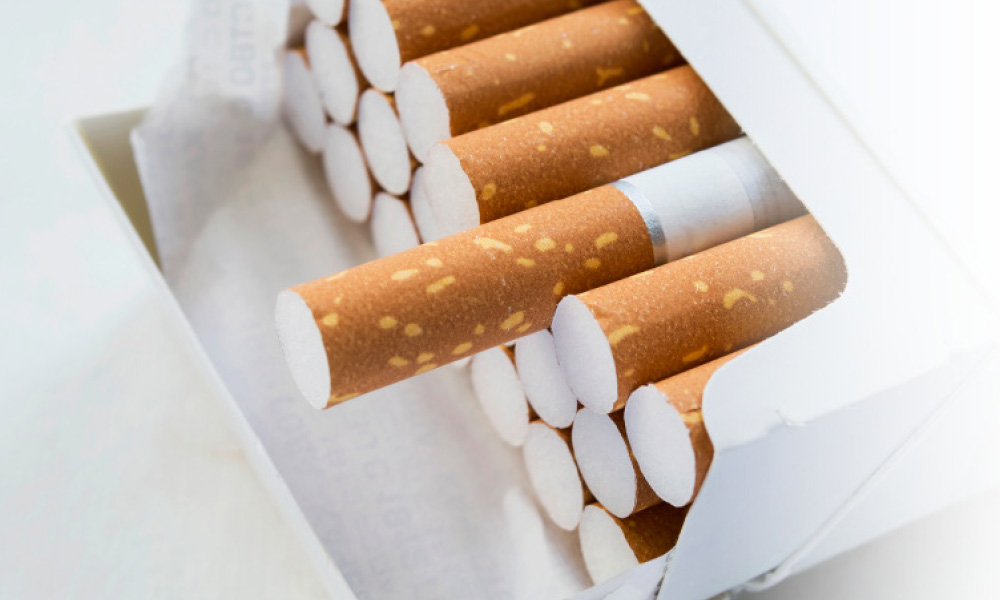 Stain removal for smokers, wine and coffee/tea drinkers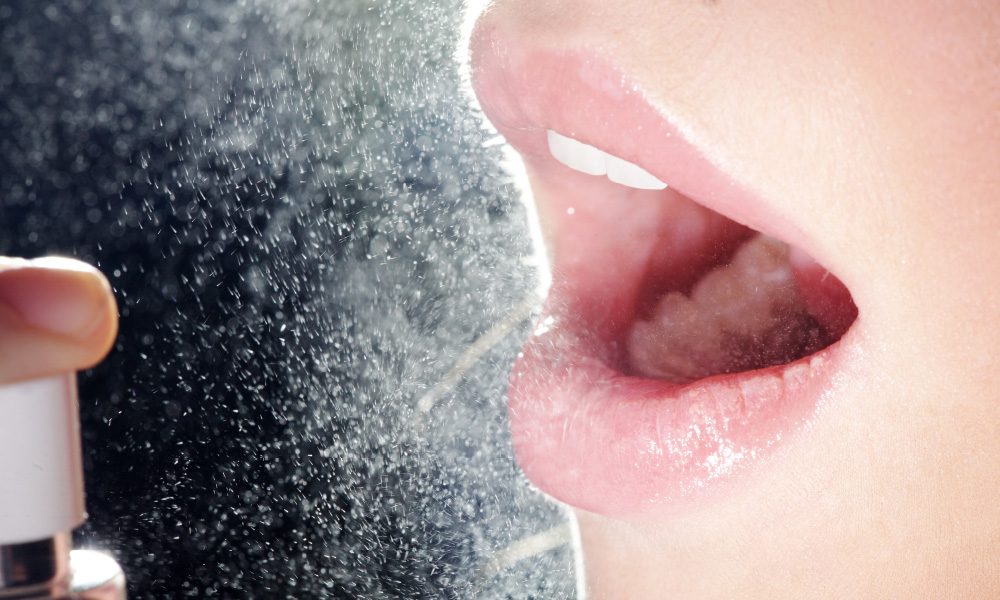 No more bad breath – lasts up to 12 hours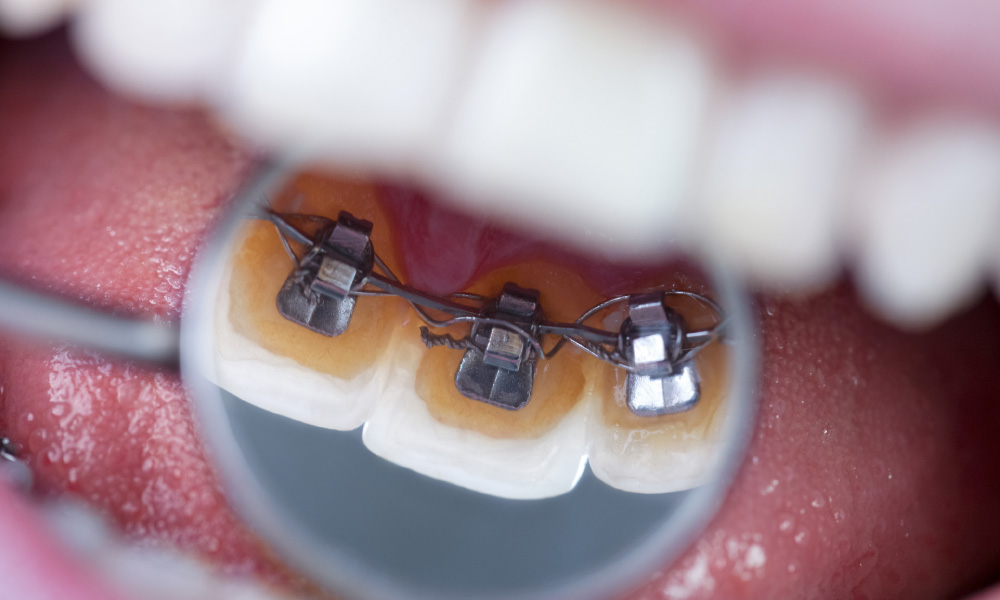 Easily cleans teeth underneath wires and near braces and brackets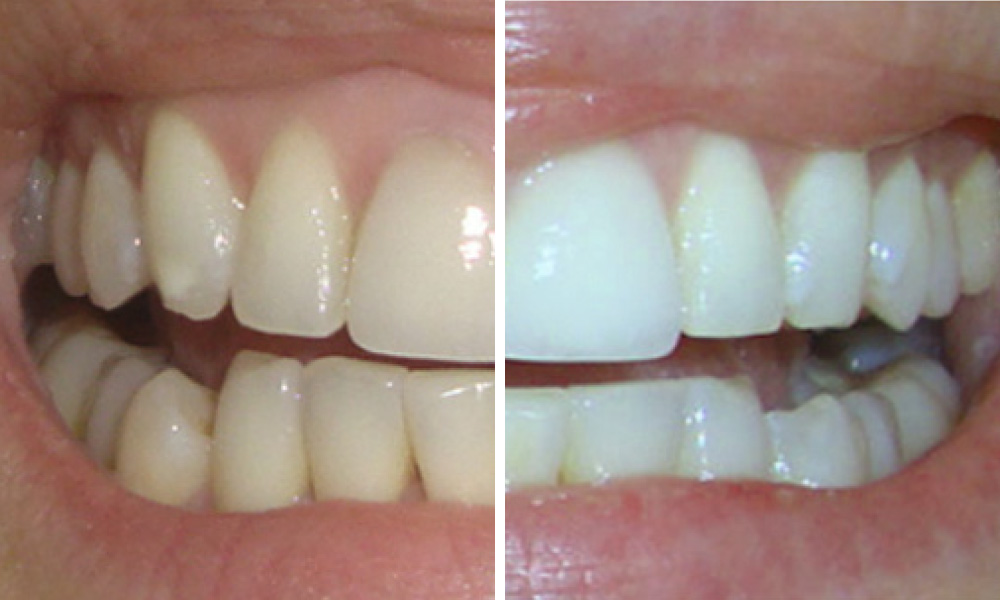 Double Whitening: up to five shades in four minutes. With baking soda, no peroxide.
Mira-Teeth Starter Kit and Supplies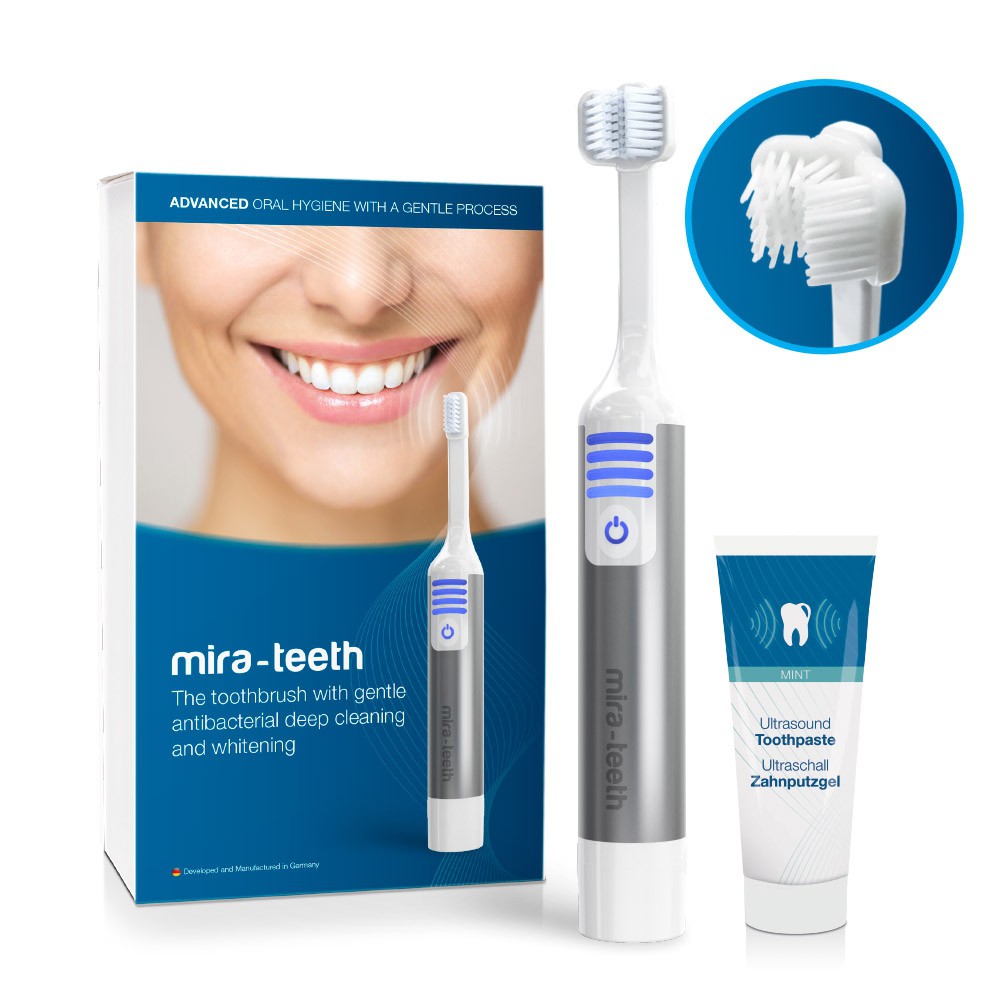 Mira-Teeth Starter Kit Silver
View & Buy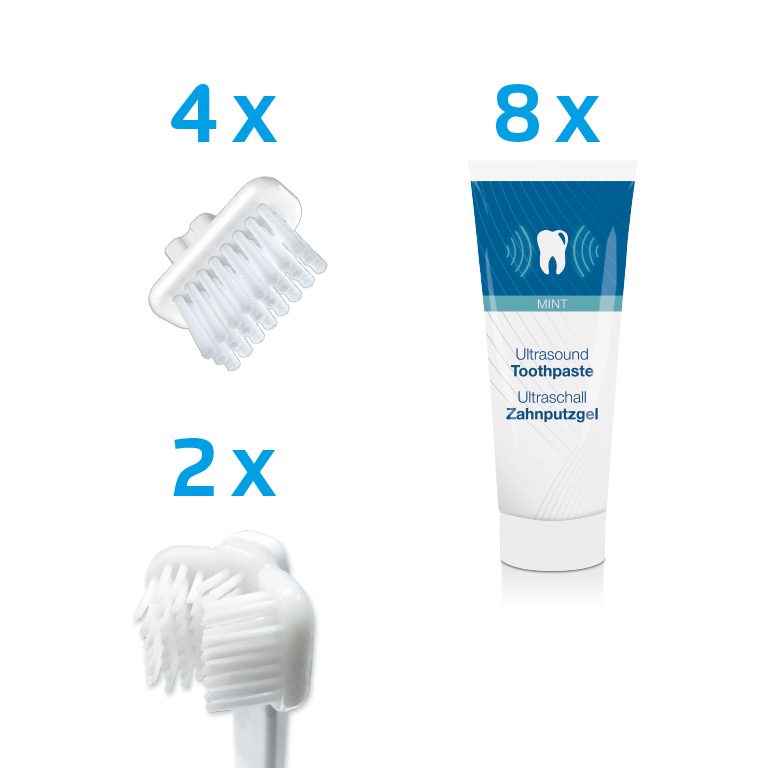 Mira-Teeth Annual Supply Pack
View & Buy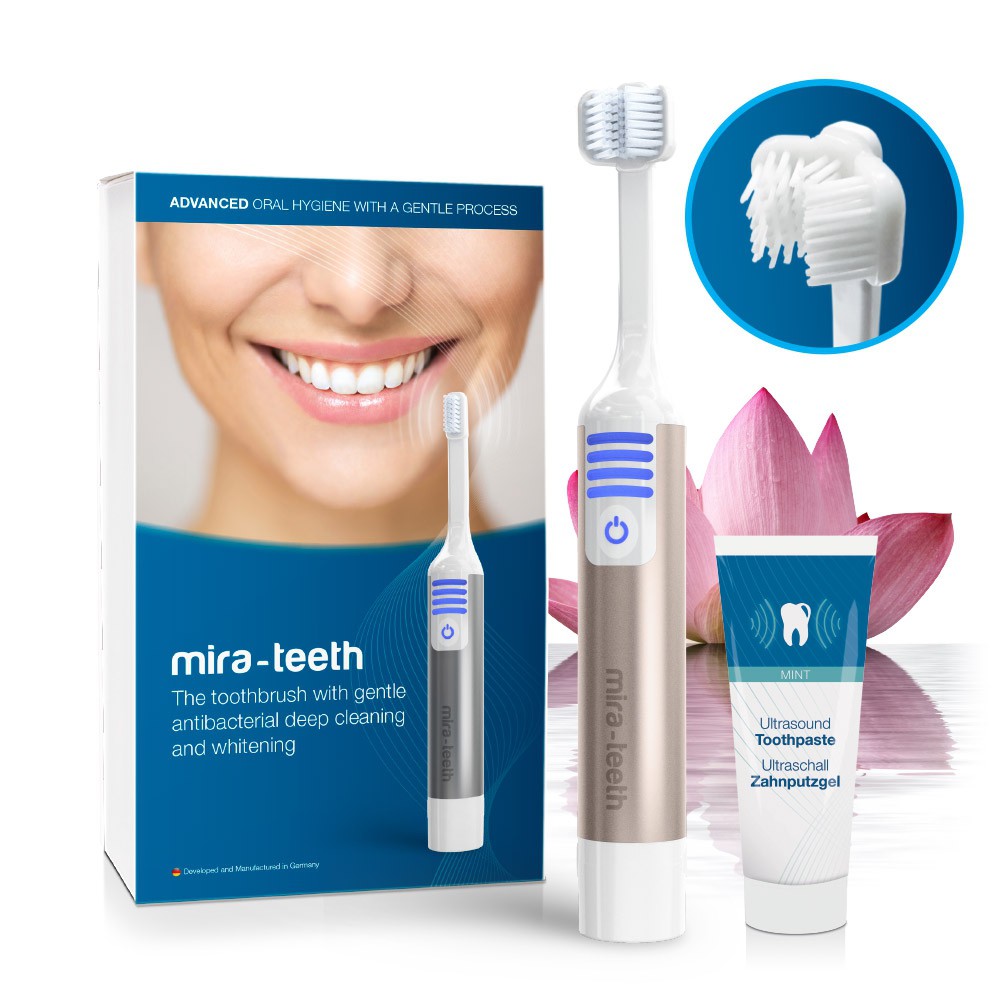 Mira-Teeth Starter Kit Rosé Gold
View & Buy
Ultrasound toothbrush for dogs – same technology
Mira-Pet: Silent & motionless removal of tartar and bad breath for dogs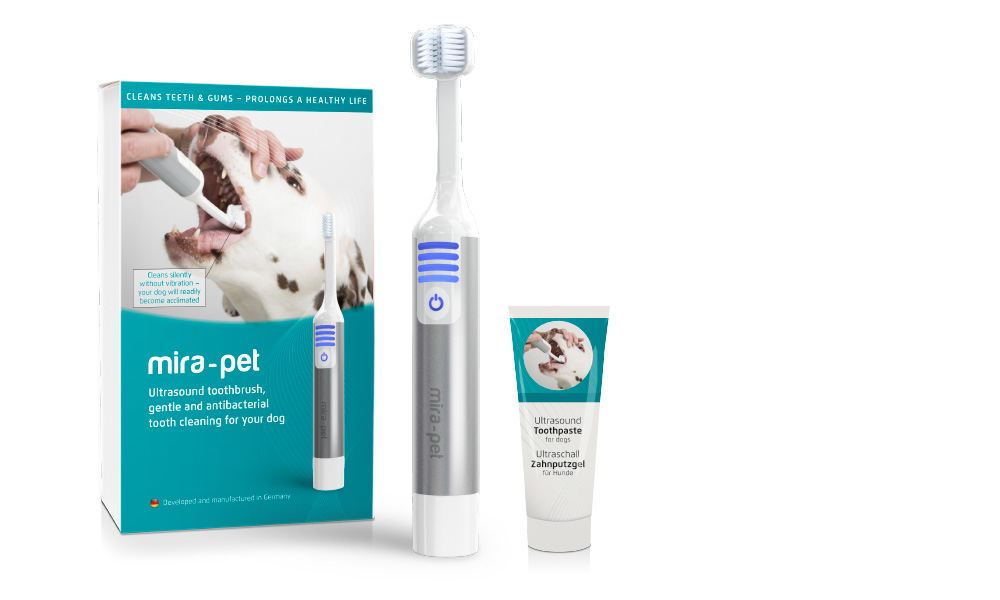 "Best Pet Dental Care Product 2018"
Effective against plaque/tartar, gum inflammation, and bad breath in dogs
Stress-free for dogs: no motion or sound
Home-use without anesthesia