Effective against plaque/tartar, gum inflammation, and bad breath



Mira-Pet: Manufactured since 2017 • over 200,000 satisfied users

Award-Winning, Favorably Reviewed & Highly Recommended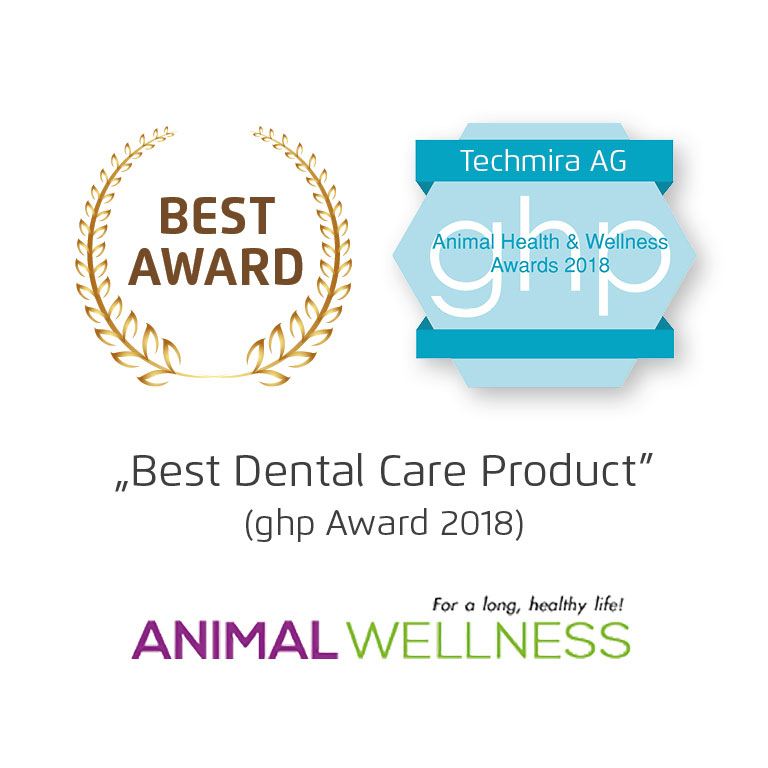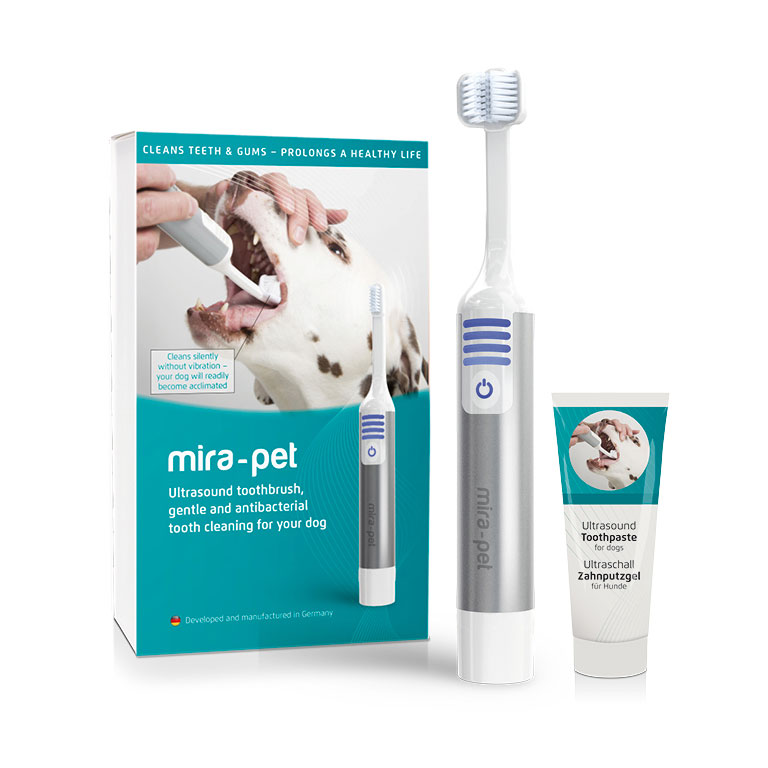 The dog teeth cleaning solution Mira-Pet
The benefits:
home-use without anesthesia
use is stress-free for the dog
save $1,000 or more compared to vet bill
Equally effective for dogs of any size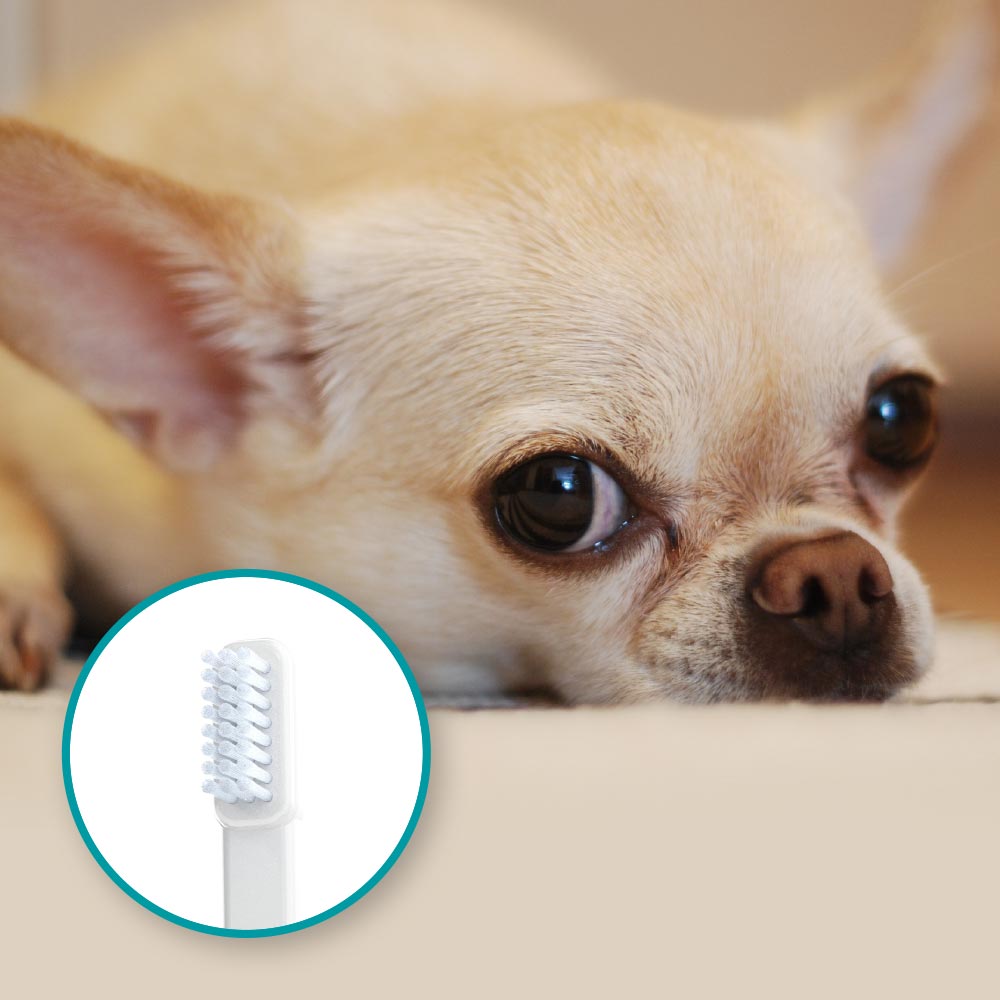 Small dogs (e.g. 4 lbs/2 kg)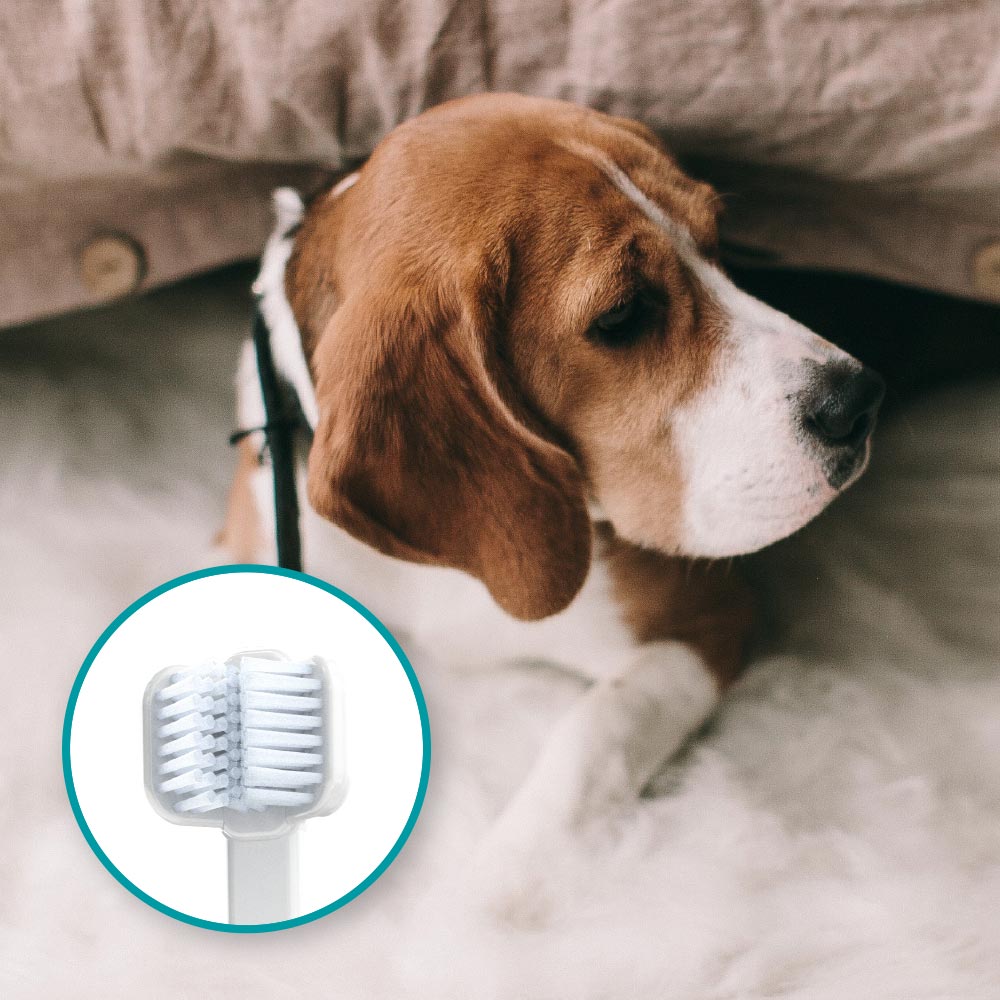 Medium dogs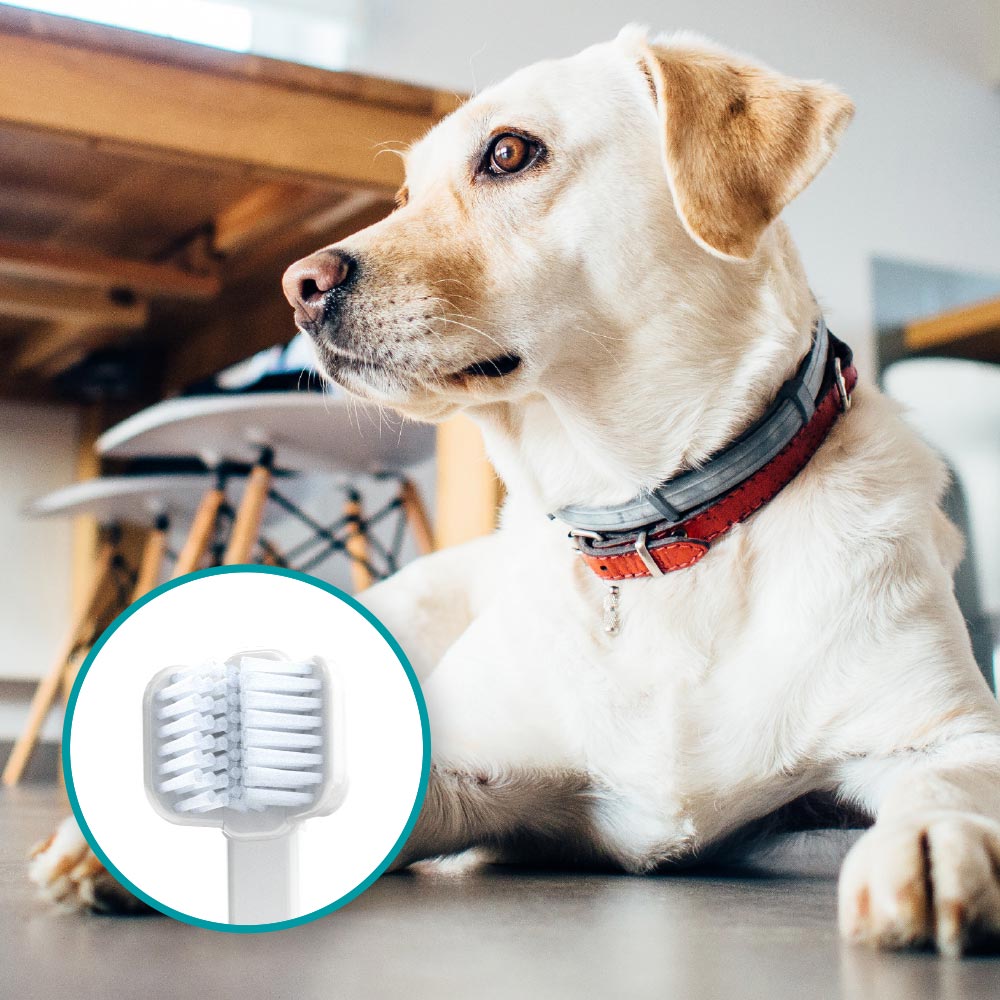 Large dogs
Clean and whiten teeth, remove plaque/tartar, reduce inflammation
The Mira-Pet Dog Toothbrush removes tartar and destroys bacteria deep in the gums.
3-4 applications of one minute each will deliver visible results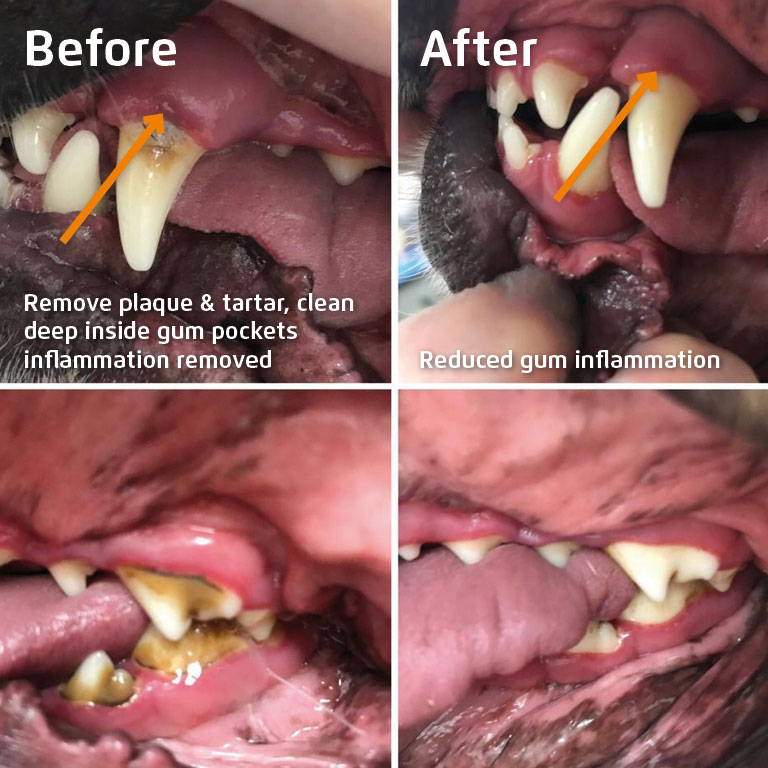 American Bulldog: Results after approximately 20 minutes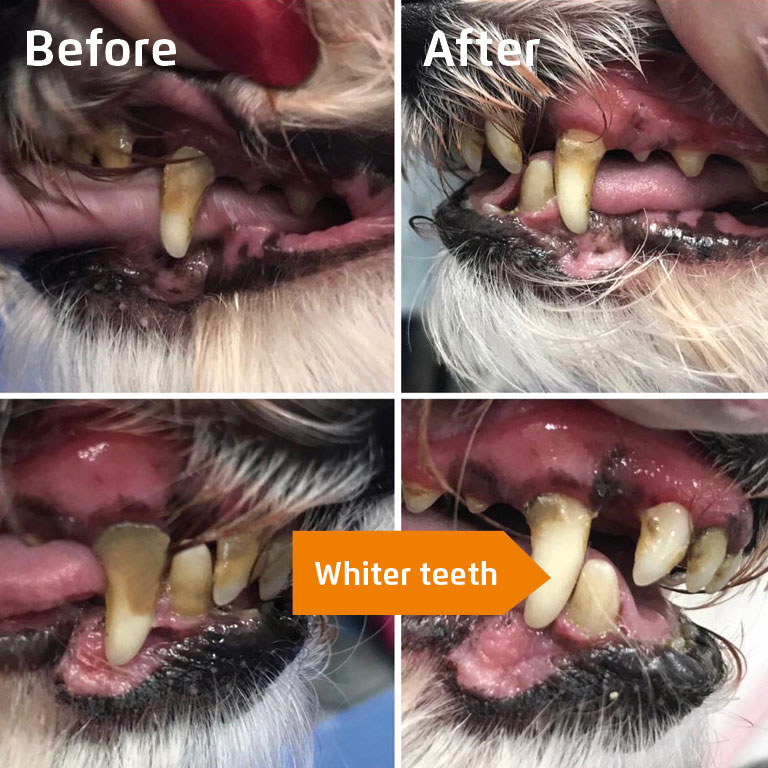 Terrier mix, 13 years old: Total of 20 minutes.
Some loose teeth on which the Mira-Pet toothbrush was used – Owner didn't want dog sedated because of age
Why Mira-Pet Ultrasound is superior for dog teeth cleaning
Ultrasound removes tartar and destroys bacteria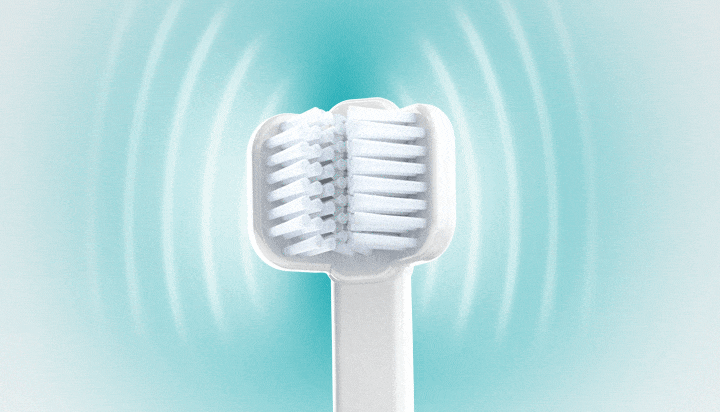 cleans with oscillations
removes plaque and tartar
no movement or vibration
reaches deep into gum pockets
destroys bacteria
improves blood circulation
no abrasive particles
Benefits of the Ultrasonic Dog Toothbrush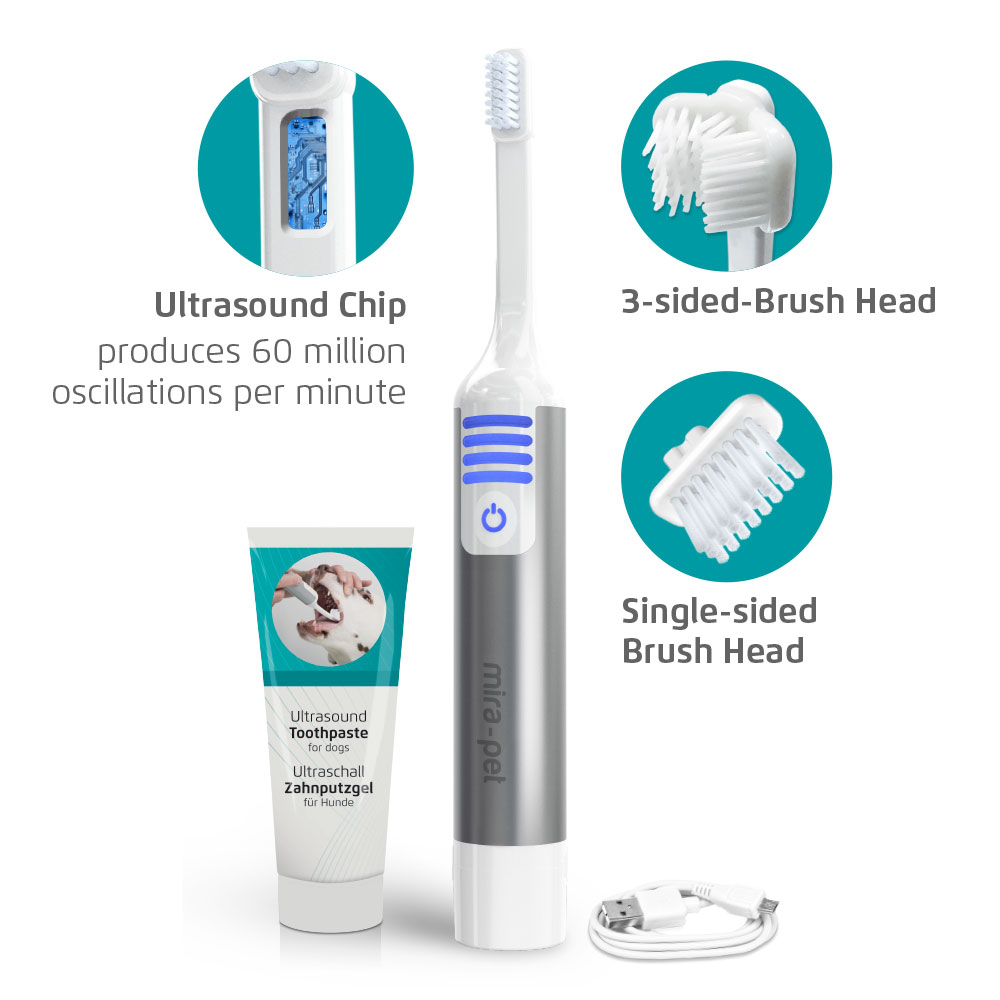 Mira-Pet provides:
Deep cleaning and tartar removal
Cleans where bristles cannot reach
Reduces gum inflammation
Without the risk of anesthesia at the vet
Cleans without movement, vibration or noise
Reduces mouth odor
How pets accept the Mira-Pet Dog Toothbrush
Customer Testimonials
Tartar is gone
"My dogs teeth are so white.
Tartar all gone!!
They love this toothbrush!"
Mary Cassidy, via Facebook
Beyond expectations
"We are very pleased with the Mira-Pet toothbrush, it is incredible easy to use it and the dogs relax well during treatment."
Lasse Henriksen
Saved dog's life within 2 weeks
"Within 2 weeks of using this brush all of her teeth that remained are perfectly white. Her gums are pink again … I no longer live in fear of losing her due to tooth decay."
being7 on Amazon.com
The Dog Toothbrush for a healthier and longer dog life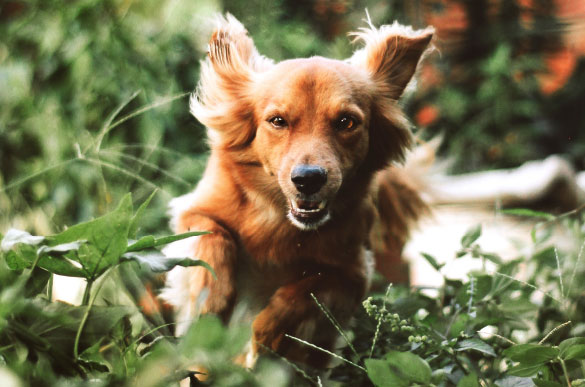 Mira-Pet is solving the #1 health problem of dogs. It's a fact that 80% of all dogs over the age of three, suffer from periodontitis, the inflammation of the gums due to tartar build-up. Caring for your dog's gums is vital to preventing periodontitis and prolonging their health. The Dog Toothbrush cleans the upper and lower jaw area in as little as 45 – 60 seconds, killing bacteria and minimizing/eliminating the formation of tartar.
Prolong the life of your dog by improving their oral health care.
Mira-Pet Starter Kit and Supplies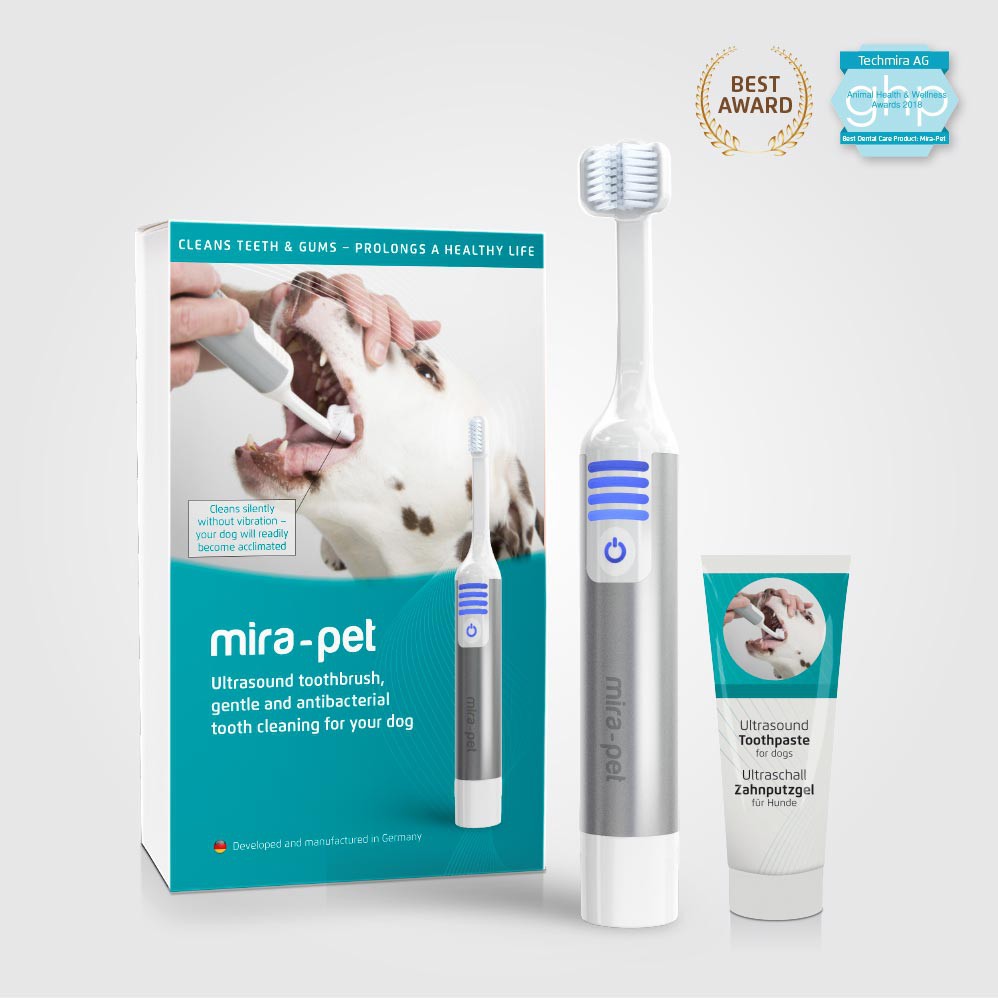 Mira-Pet Starter Kit
View & Buy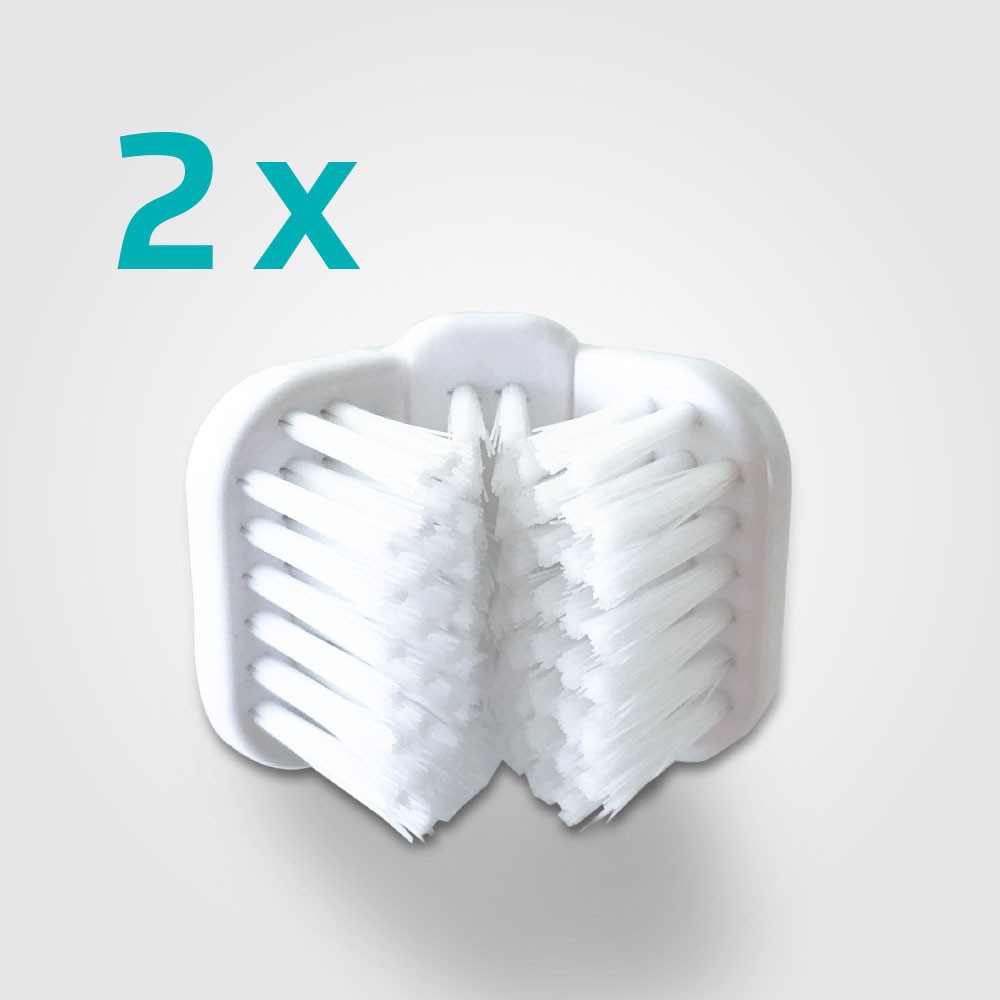 Mira-Pet 3-sided Brush Heads
View & Buy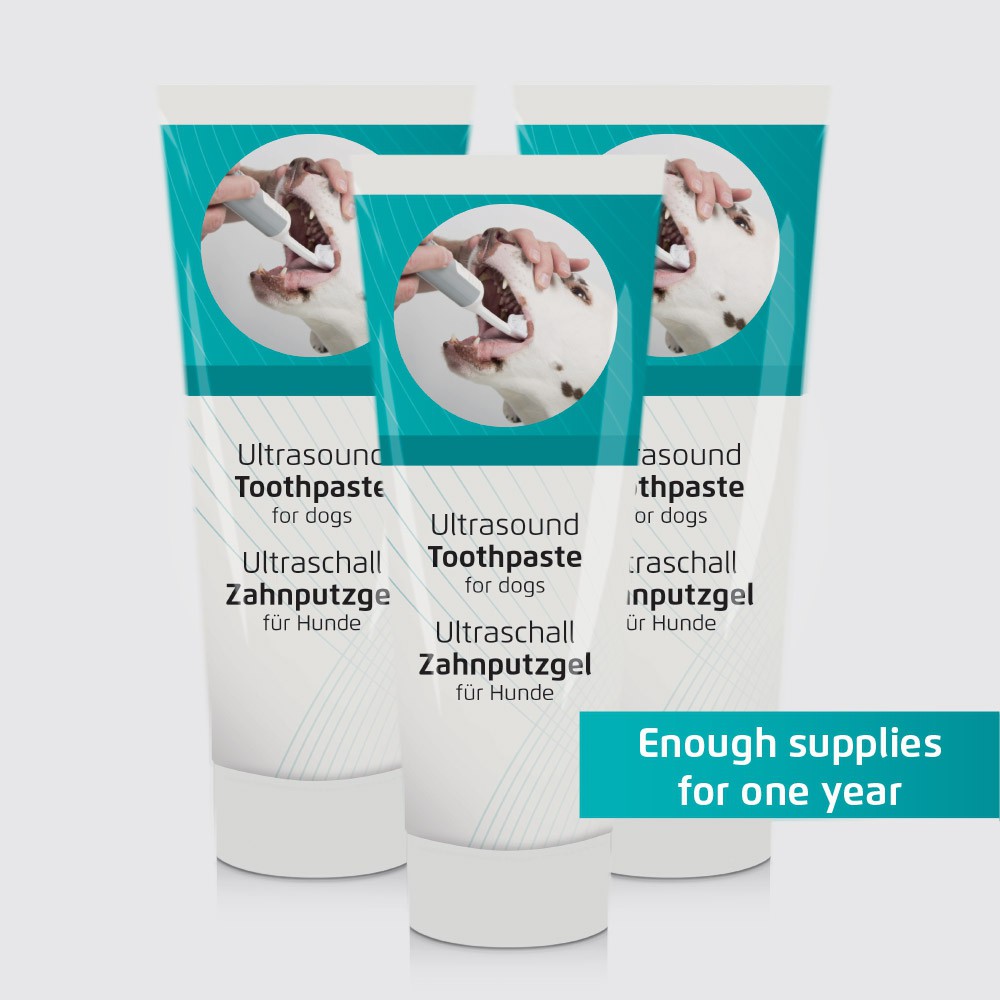 Mira-Pet Dog Toothpaste
View & Buy
Learn more about Mira-Teeth for Humans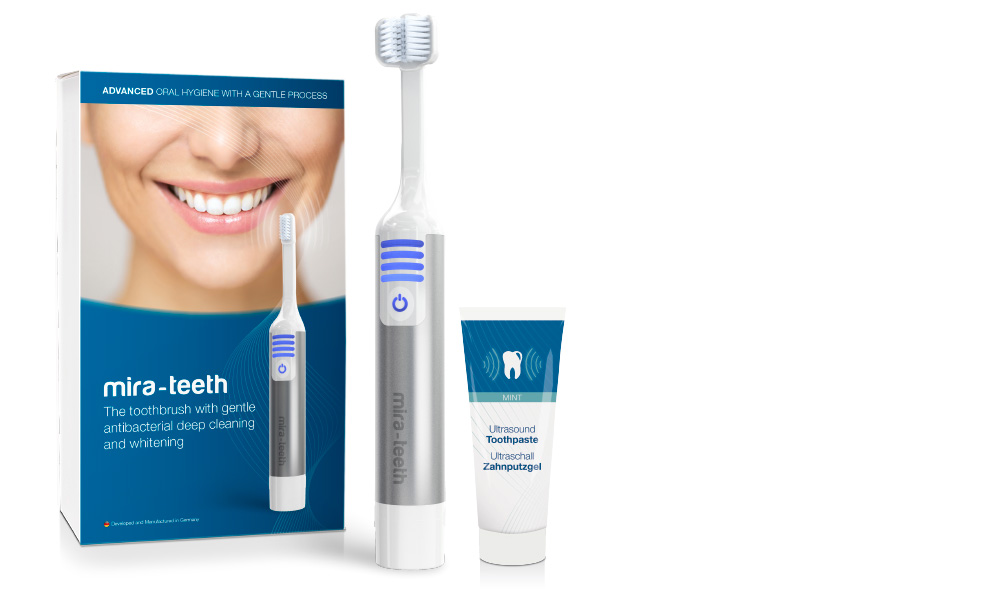 Ultrasound is the most advanced technology for oral hygiene.
It deep cleans with one million oscillations per second.
It proves uncomparably gentle and counteracts teeth wear.