Dog teeth cleaning with CleanyTeeth for Dogs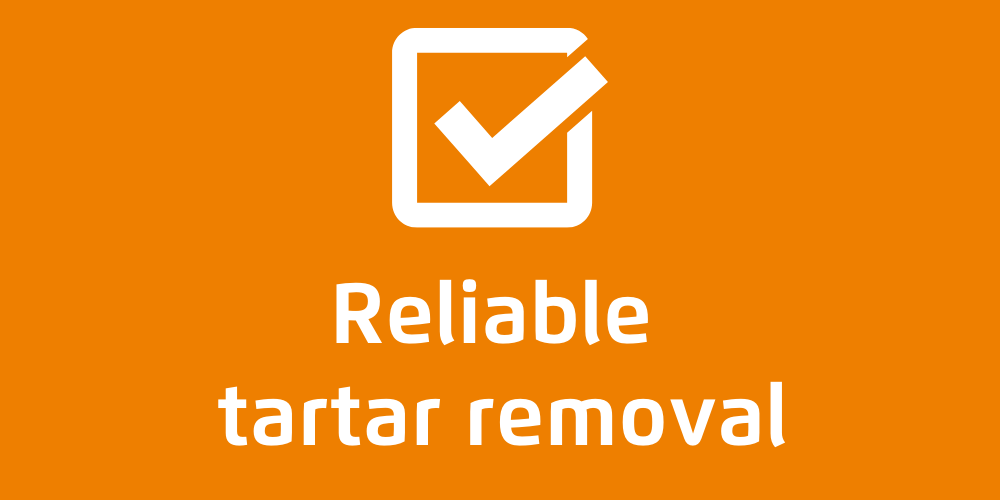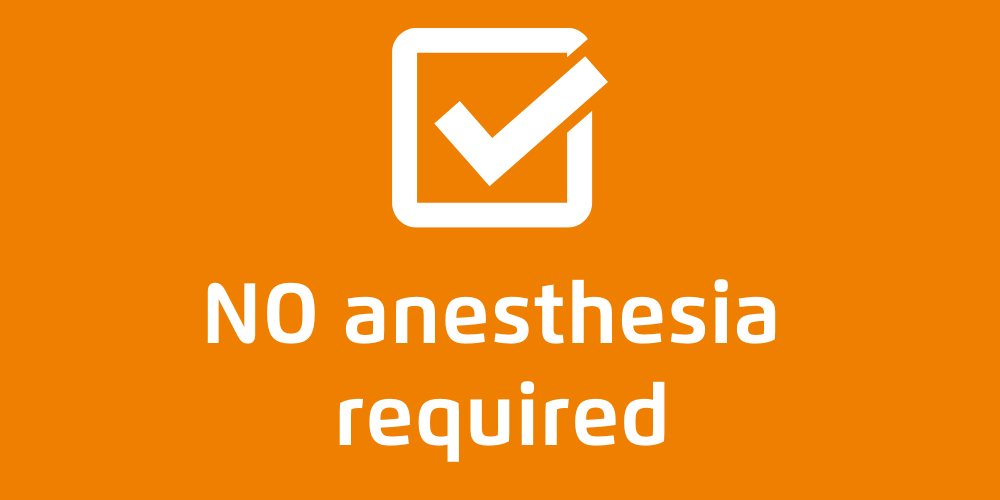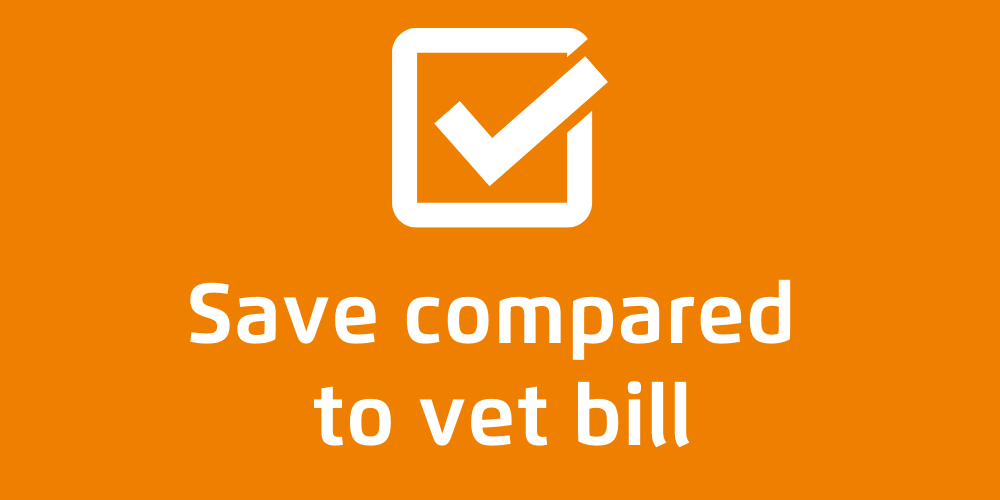 Benefit 1: Reliable tartar removal
Amazing results with CleanyTeeth – Compare before and after treatment
The Dog Toothbrush removes tartar with Ultrasound and destroys bacteria deep in the gums. 3-4 applications/treatments – one minute per treatment.
Tartar removal for small dogs (e.g. Chihuahua, 4 lbs/2 kg)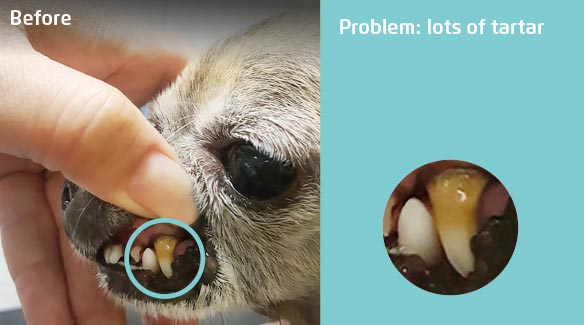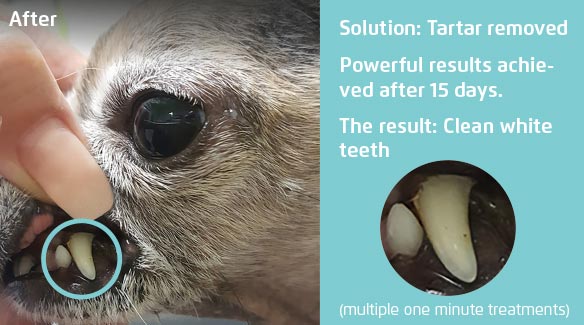 Tartar removal for large dogs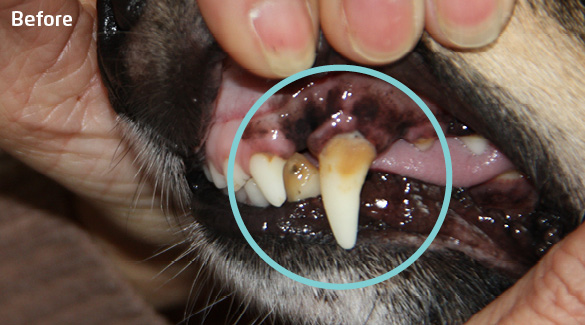 Moderate tartar and highly inflamed, swollen gums.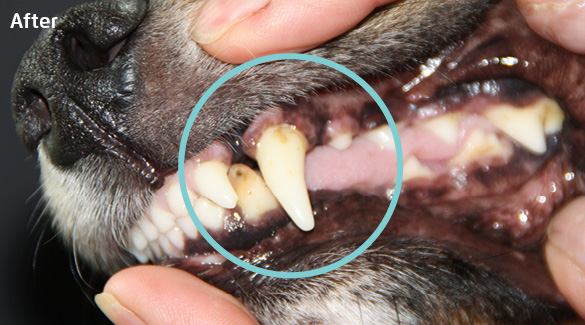 Tartar reduced, inflammation reduced or healed.
Benefit 2: No anesthesia required
Protect your dog from the side effects of anesthesia. Eliminate leg shaving to provide place to insert needle & IV.
CleanyTeeth for Dogs keeps your dog's teeth in great shape minimizing the need of visiting the vet for dental procedures such as removing tartar under the use of anesthesia.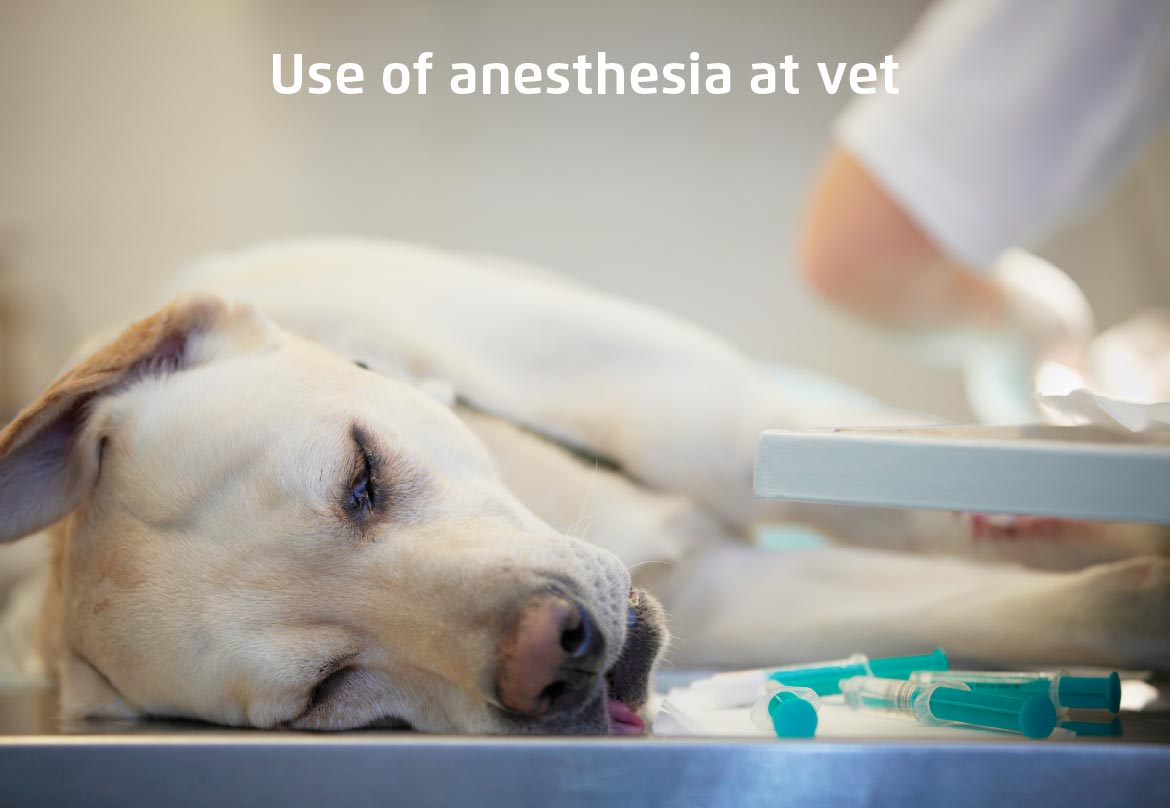 Visiting the vet for a dog dental procedure entails the use of anesthesia which is expensive and can result in severe side effects and risks.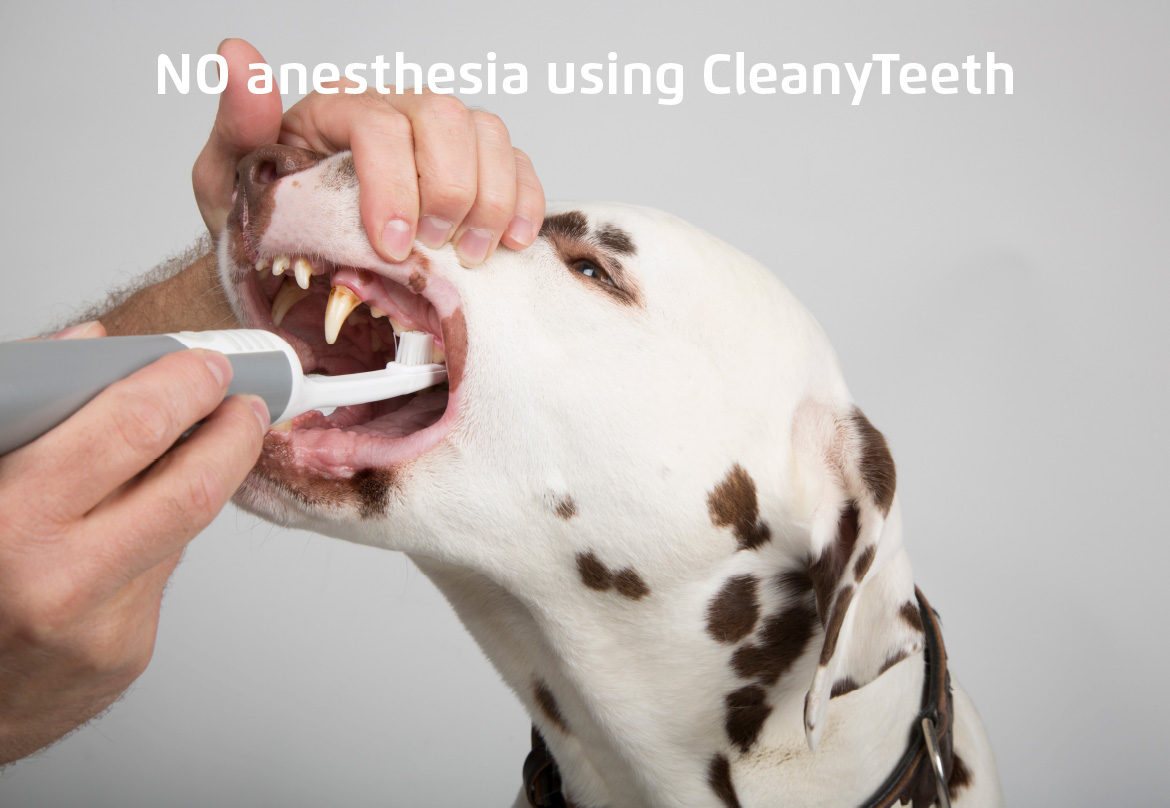 With CleanyTeeth for Dogs you remove tartar and clean your dog's teeth. Stress-free. Without anesthesia. And without risks or side-effects
Benefit 3: Save compared to vet bill
CleanyTeeth for Dogs Toothbrush is a comparatively inexpensive long-time solution
Professional dog teeth cleaning is expensive. Costs vary depending on the condition of your dog and the place you live. A cleaning costs at least several hundred dollars.
In New Jersey, for example, prices for dental procedures for dogs range from $500 up to $1,000.00 (price for oral radiographs not included). Source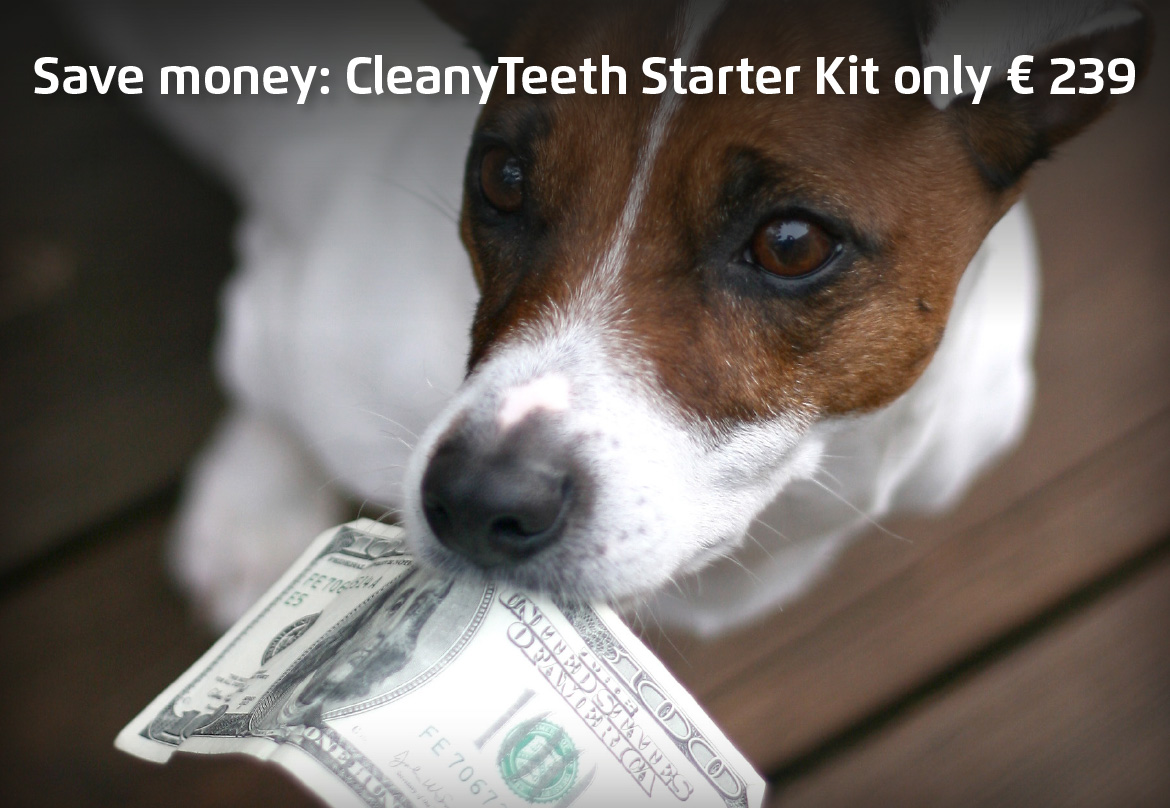 CleanyTeeth for Dogs is a one-time investment.
Using the device regularly for tartar removal and teeth cleaning prevents gum inflammation, periodontitis, and the necessity for other oral surgery. CleanyTeeth for Dogs is a profitable investment.
Mira-Pet Brush Heads and Supply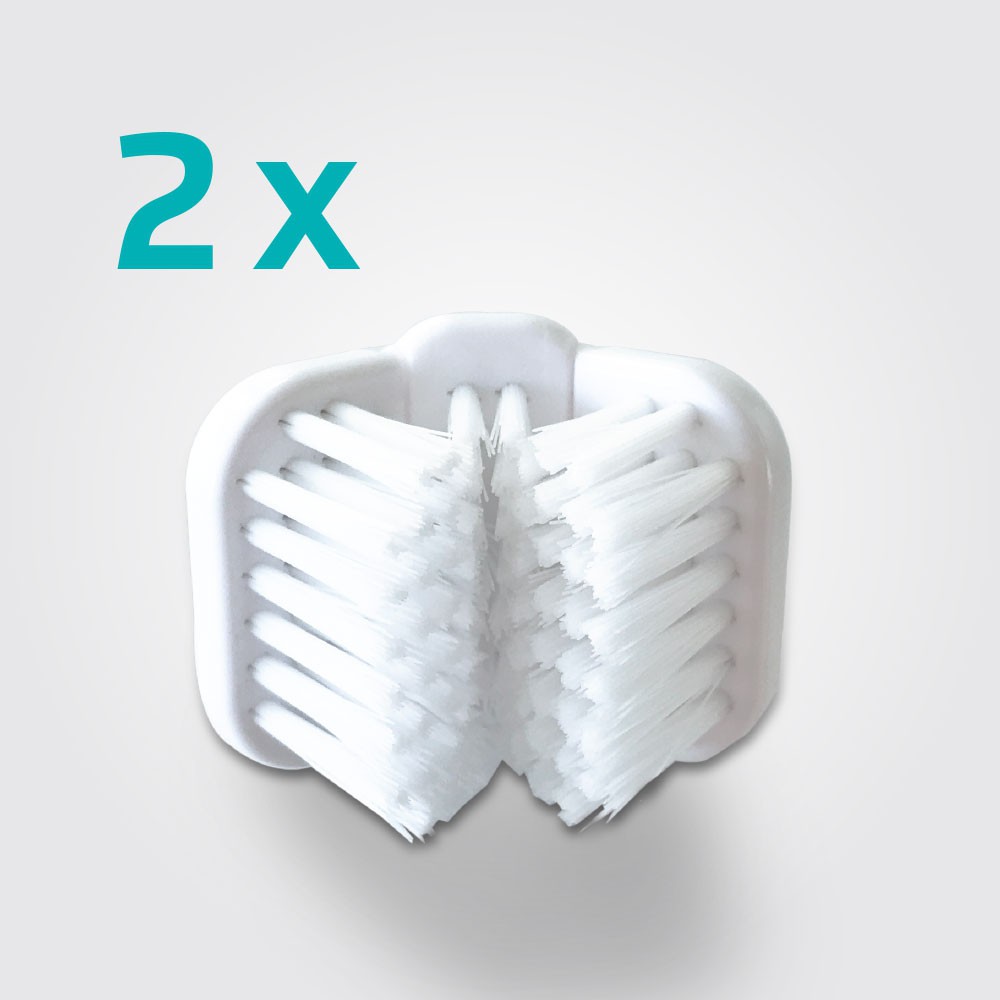 CleanyTeeth for Dogs 3-sided Brush Heads
View & Buy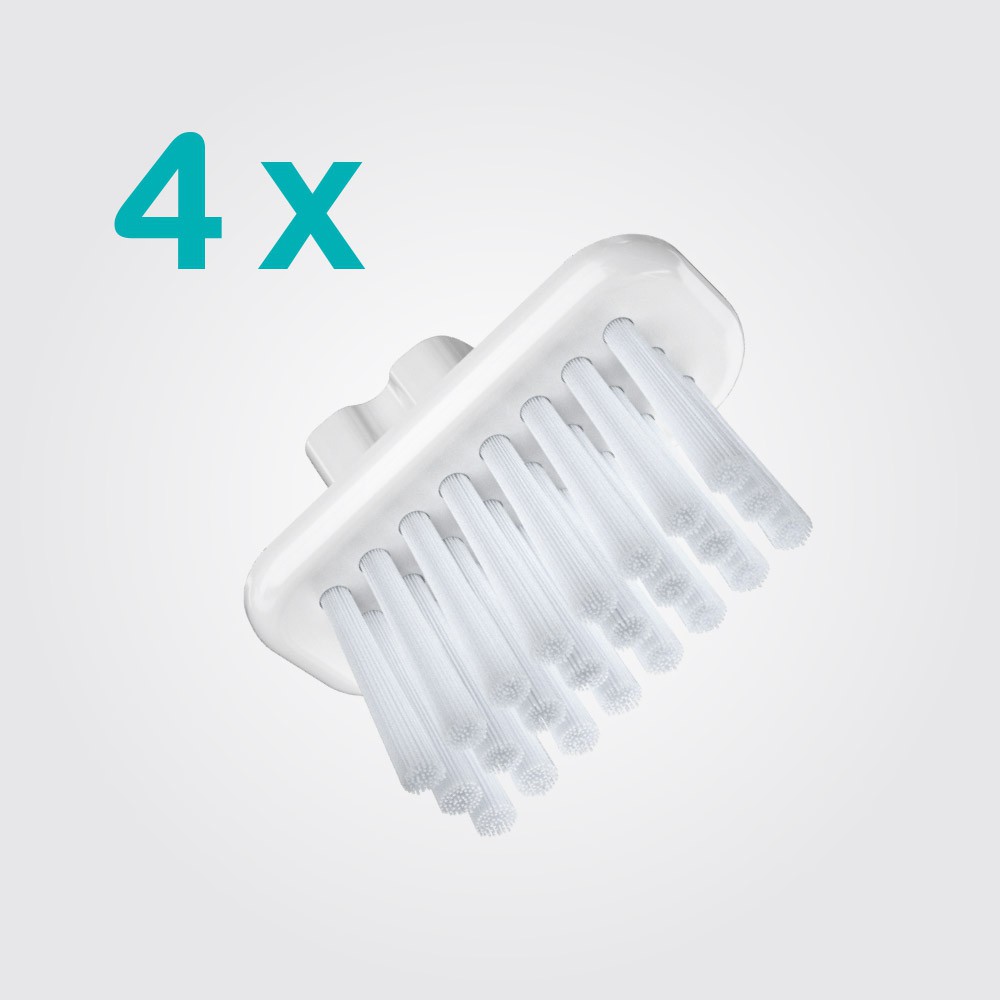 CleanyTeeth for Dogs Single-sided Brush Heads
View & Buy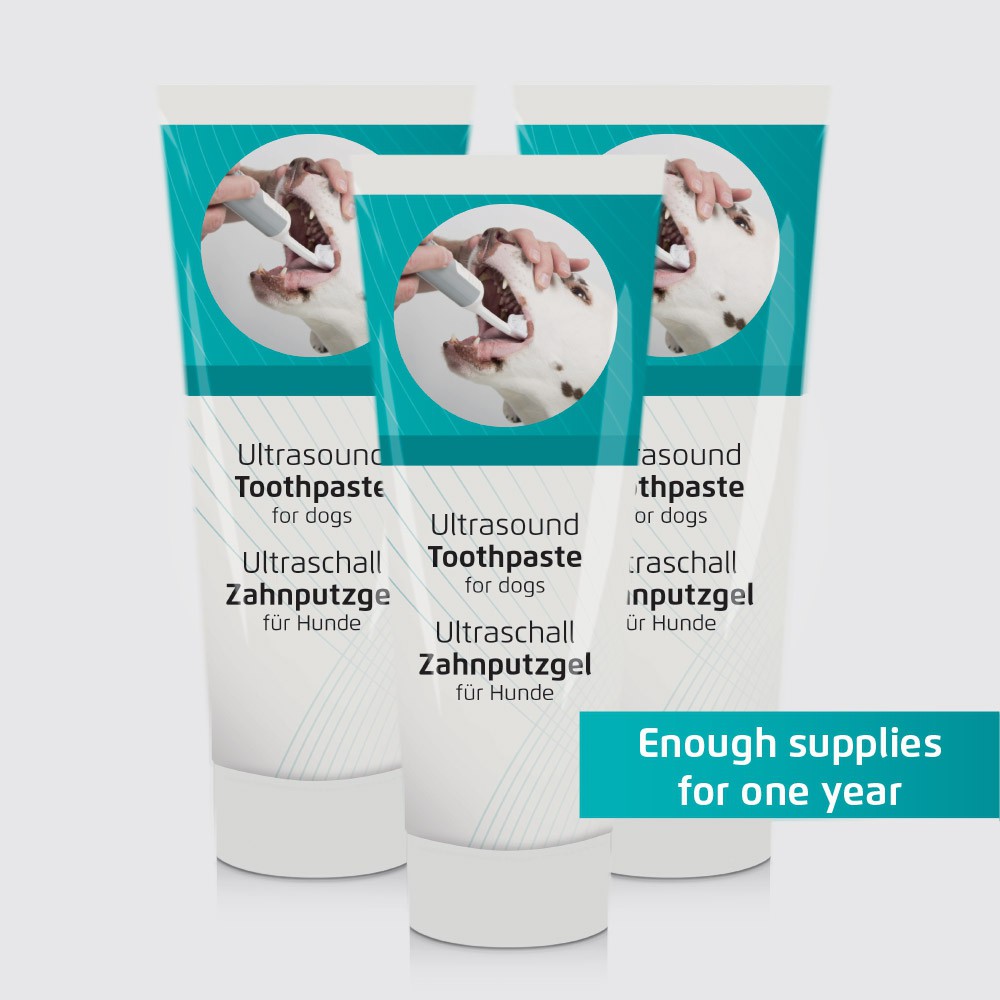 CleanyTeeth for Dogs Toothpaste
View & Buy